Streaming service is pursuing international financing for its own originals
Group head of programming Jakob Mejlhede
Territory reach Denmark; Norway; Sweden; Finland
Content breakdown 90% acquisitions; 10% originals
2018 originals The Lawyer; Embassy Down; SuperSwede; Stella Blómkvist
Modern Times Group's streaming service Viaplay is looking beyond its Nordic heartland towards international partnerships as it bids to become a major drama player.
Jakob Mejlhede, executive vice-president of MTG programming and content development, says the service is being "forced" to think globally as it pursues international financing for its own originals.
MTG Studios' co-financing and distribution partnership with Red Arrow International on forthcoming eight-part political thriller Embassy Down is a "brilliant example" of how the service is shifting its model.
"There is now global competition and I don't want to lie flat and die. I need to be super-fast and nimble in order to avoid that happening," says Mejlhede. "We are telling the world to come to us if they have ideas where we could come on board."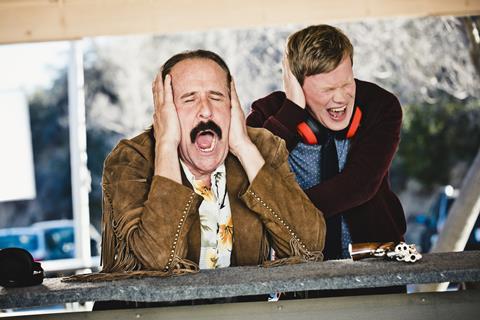 Broadcast understands that Viaplay's budget falls between $300,000 and $1.5m (£230,000- (£1.15m) for a local original and $1.5m-$2.5m (£1.15m-£1.9m) for an international original.
Local-language originals comprise about 50% of the service, while 25% are local originals in English. The remaining 25% are international originals such as Embassy Down, in which terrorists storm the US embassy in Copenhagen.
The 10 year-old platform's greatest international triumph so far has been comedy drama Swedish Dicks, which was picked up for global distribution by Lionsgate and aired on US cable network Pop TV.
A second series for Viaplay and Pop is being co-produced by Nice Entertainment Group's Brain Academy in collaboration with LA-based Viking Brothers Entertainment.
"We are already selling our formats and ideas into the US, as we did with the Pop partnership, and it will happen much more," says Mejlhede, who oversees programming for MTG's stable of Viasat satellite channels and recently relocated from London to Los Angeles.
Viaplay is still acquisitions-led, with around 90-95% acquired content, as opposed to 5-10% originals, but Mejlhede says its spending priorities are shifting and the balance "will change as we move along".
Around 15 to 20 originals will launch in 2018, including the Studiocanal-distributed 10-part revenge drama The Lawyer from Swedish indie SF Studios.
"We will have a united commissioning power that will be as great or greater than other big SVoD services"
Jakob Mejlhede, Modern Times Group
Viaplay is also part of MTG and distributor DRG's Atrium TV, an innovative drama finance firm set up to work with a group of around 15 regional SVoDs that plan to collaborate to compete with the likes of Netflix and Amazon.
Mejlhede says the service, which is looking for Game Of Thrones and The Crown-style dramas with budgets of around $5m (£3.9m) per episode, will be "a gamechanger".
"We will have a united commissioning power that will be as great or greater than other big SVoD services," he adds.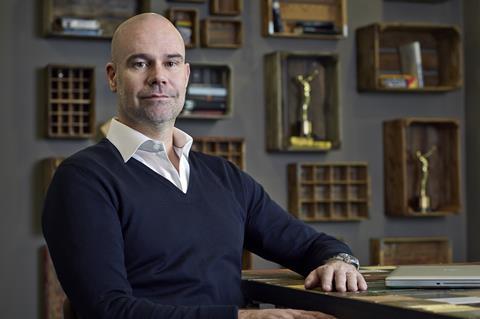 Viaplay has a two-tier offering for subscribers: a regular package that includes dramas and feature films through package deals with US studios such as Disney, as well as Viaplay's own originals; and a higher-tier proposition that includes sport.
It is competing for subscribers with the likes of HBO Nordic, which launched as an SVoD offering in 2012, and Netflix, which last year partnered with Nordic indie Miso Film on its first Scandinavian original, dystopian thriller The Rain.
"I can see how it makes sense to do a piece of scripted for a region, as Netflix is doing with Marseille in France, but it is hard to justify that from a global perspective," Mejlhede says. "We've been in the Nordic region forever and this is our turf."
Viaplay is also looking to expand its geographical reach. "We're moving carefully but we are looking at what options could be out there," he adds.
Factual commissions will be an area of growth. "We are looking for new takes on factual, and have asked people to pitch how they see the genre moving forward," he says, noting Viaplay's co-production with Nice on feature doc SuperSwede, about Formula 1 star Ronnie Peterson.
"I need to do something that is different from the gritty murder mystery. We need to try to make other areas more serialised."
Global Focus: HBO, iflix, Stan, Sundance TV, TNT
1

2

3

4

5

6

Currently reading

Viaplay: stepping onto the global drama stage

7

8