Aims to become major stop on the premium drama circuit
Executive vice-president, originals Sarah Aubrey
Territory reach US
Content breakdown 90% acquisitions; 10% original programming
Upcoming projects The Alienist (Netflix UK); Dublin Murder Squad (BBC1); Snowpiercer; Deadlier Than The Male; One Day She'll Darken
Forthcoming dramas such as the Netflix UK-bound The Alienist and an adaptation of feature film Snowpiercer have helped US cable channel TNT become a major "stop on the premium drama circuit", according to executive vice president of originals Sarah Aubrey.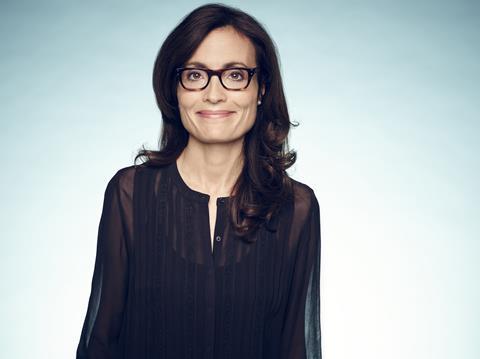 "In diving for The Alienist, which was up for grabs across all the platforms, we put our money where our mouth was in saying that we wanted to do large-scale dramas," she says.
TNT's drama slate includes the Patty Jenkins-directed limited drama One Day She'll Darken, Margaret Cho-fronted pilot Highland from ITV Studios joint venture Tomorrow Studios and crime drama Deadlier Than The Male, which is currently filming in New Orleans.
The channel's major international co-production next year will be BBC1 drama Dublin Murder Squad, which is based on the Tana French novels and produced by Fremantle Media-owned indie Euston Films.
"There is a real expertise at the BBC in telling soulful mystery stories involving police, but that aren't necessarily like traditional cop stories. We were really interested in the source material and the team that was going to make it with us," says Aubrey.
The exec is looking "all over the world for talent", but striking the best business deal around rights, and involving Turner's in-house Studio T, is a growing priority for TNT.
"The ability to control how our content is exploited is really important to us," she says. "The fewer rights you control, the more you have handcuffs in that department and it can make things frustrating."
The channel leads with the creative, "but when you get down to the nuts and bolts of the business deal, if we can't recoup our money in a sensible time frame, or can't have the ownership rights we need to adequately exploit something, we need to pump the brakes and see if the whole package is worth it", she adds.
Global Focus: HBO, iflix, Stan, Sundance TV, TNT
1

2

3

Currently reading

TNT: cable channel a big player in premium drama

4

5

6

7

8