"It's a unique story of a woman fleeing her country and becoming a big political figure"
ATLANTIC CROSSING
Distributor Beta Film
Producers Cinenord; Beta Film; Nevision
Length 8 x 60 minutes
Broadcaster NRK (Norway)
Period pieces involving royalty have been in vogue for the past few years thanks to the success of Netflix's The Crown, with the wartime years providing particularly dramatic material.
Atlantic Crossing had been causing murmurings before it was announced that Twin Peaks and Desperate Housewives star Kyle MacLachlan had joined the cast of the World War II-set series. The Bridge star Sofia Helin had already boarded the drama in the lead role as Norway's Crown Princess Märtha.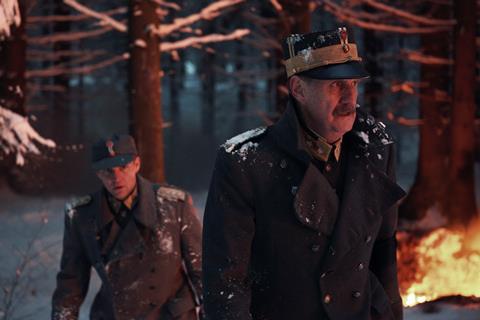 Atlantic Crossing, unsurprisingly given its title, is a transatlantic drama that explores the true story of Märtha and her children, who were invited by US president Franklin D Roosevelt (MacLachlan) to stay in the White House after they were forced out of Norway by the Nazi occupation.
Various historians have credited the princess for persuading Roosevelt to enter the war. Upon joining the project, Helin described how she was attracted to the "untold story about a woman who made a difference".
"So far, there has been no place for the female perspective in stories about World War II. It's about time these stories were told," she added in November last year.
This major event series, currently in production for Norwegian public broadcaster NRK, is firmly in the premium drama category, with a budget akin to the €40m (£34.2m) of distributor and co-producer Beta Film's previous series Babylon Berlin.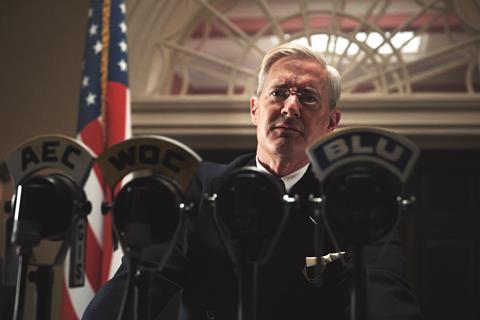 Filming in English and Norwegian and set in the US, UK and Norway, Nordic public broadcasters SVT, DR, YLE and RÚV have all signed up, and UK indie Nevision recently came on board as a co-producer.
The series received £3.5m in subsidies from the Norwegian Film Institute's incentive programme and is one of Scandinavia's biggest series to date.
"There are very few dramas that are in the league of Babylon Berlin, and that's where I see this," says Beta Film executive vicepresident of Nordics and Benelux Justus Riesenkampff.
He reiterates Helin's view that having a crown princess becoming "an important political figure" gives it a fresh angle in a well-trodden period. "It's a unique story of a woman fleeing her country and becoming a big political figure," he adds.
Given its geographical breadth, Beta Film will be targeting Europe and North America as priority territories for Atlantic Crossing.
International drama
1

Currently reading

Hot Picks: Atlantic Crossing

2

3

4

5

6

7

8