Spy drama created by Phoebe Waller-Bridge
KILLING EVE
Distributor IMG
Producer Sid Gentle Films
Length 8 x 60 minutes
Broadcaster BBC America (US)
Given the success of dark comedy Fleabag on BBC3 in the UK and Amazon in the US, all eyes are on creator Phoebe Waller-Bridge's next project: cat-and-mouse spy thriller Killing Eve.
IMG boarded the international-facing drama, which stars Grey's Anatomy's Sandra Oh, a month after Sally Woodward Gentle's indie Sid Gentle Films struck its broadcast deal with BBC America in October 2016.
Filming is now under way in London, Tuscany, Paris, Berlin, Romania and Russia, with plans to wrap by December in time for a 2018 TX.
The financier and distributor enjoyed global success with BBC1/AMC thriller The Night Manager, which was sold to broadcasters across 188 countries. The Tom Hiddleston-fronted spy drama racked up more than 40 million views in China on SVoD platform Youku Tudou.
IMG vice-president of scripted programming Laura Andrews says Killing Eve "has exactly what IMG is looking for in a drama".
"It's a surprising blend of an amazing genre and Phoebe's voice. Audiences are hankering for something like that. It is really different from everything else in the market."
"We know that international spy thrillers can do well on TV and we're certainly having that experience talking to broadcasters"
Laura Andrews, IMG
The former BBC Worldwide exec says discussions are ongoing around a UK deal, but Killing Eve could "easily" sit on either a linear channel or an SVoD platform.
"We know that international spy thrillers can do very well on TV and we're certainly having that experience talking to international terrestrial broadcasters," she says.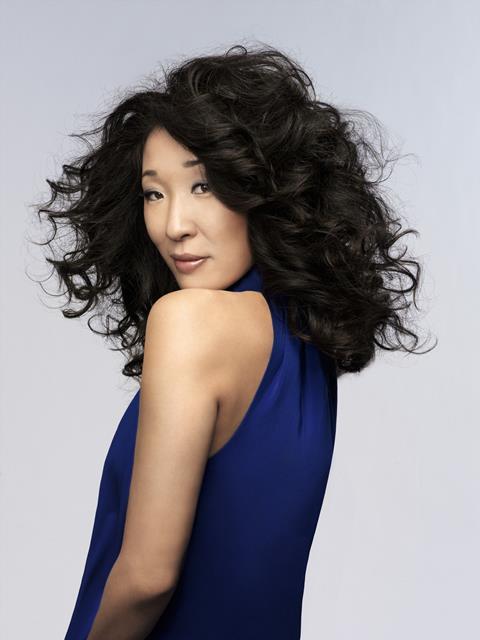 "If it does have a linear life, it is very likely to work on SVoD afterwards because audiences will want to continue watching it. Both options are open to us."
Andrews says the show could also be a "big success" in Asia. "IMG has a strong relationship in Asia overall. We are talking to platforms in China like Youku Tudou and iQiyi," she says.
"Also, Sandra Oh is half-Korean, and that does help us with our Asian conversations. It's the diversity that is very welcome by a lot of our Asian buyers."
Andrews, who joined IMG in May, wears two hats in her role. She not only looks after content acquisition, working with indies to buy content and oversee production, but also works with producers on their sales strategy.
IMG has a "strong focus" in the UK given the "huge creative community", says Andrews.
The business landed its first big in-house scripted project with La La Land director Damien Chazelle and UK indie Fifty Fathoms' musical drama The Eddy, which has been sold to Netflix. More deals out of the UK are in the pipeline.
Woodward Gentle says that working with IMG has brought a "slightly different US and international perspective" to the project. "It's quite transparently commercial in its approach about what will work and what will work less," she notes.
"I'm unbelievably British and don't talk about cash, so it is interesting to have someone else make you think about having a bigger, international perspective on it."
Mipcom Hot Picks 2017: British drama
1

2

3

4

5

Currently reading

Hot Picks: Killing Eve

6

7

8