First British adaptation of the novel since 1970
LITTLE WOMEN
Distributor Lionsgate
Producer Playground Entertainment
Length 3 x 60 minutes
Broadcasters BBC1 (UK); PBS/Masterpiece (US)
Louisa May Alcott's iconic novel is getting the British TV treatment for the first time since 1970.
Colin Callender's Playground Entertainment is producing the three-parter, starring Emily Watson, Michael Gambon and Angela Lansbury, which is gearing up to be a major Christmas event on BBC1 and US public broadcaster PBS.
Lionsgate Television president of international television and digital distribution Peter Iacono says the show, which is written by Call The Midwife scribe Heidi Thomas, will be "largely based on the classic story".
"There are great traditions around the story, so you don't want to change things too much," he notes. "It's not going to be Baz Luhrmann's Romeo + Juliet in contemporary Miami – it will be true to the original, with some twists. They won't necessarily surprise people, but they will bring the story forward a little bit."
The drama will air over three days, and then repeat as a film on both broadcasters – following the same hybrid model that Lionsgate used for its Dirty Dancing event on US network ABC in May.
"If broadcasters want to do an event, they can do that and bring it back every Christmas as a three-hour event, but if they don't have a three-hour time period, we try to find a two-hour version as well," says Iacono.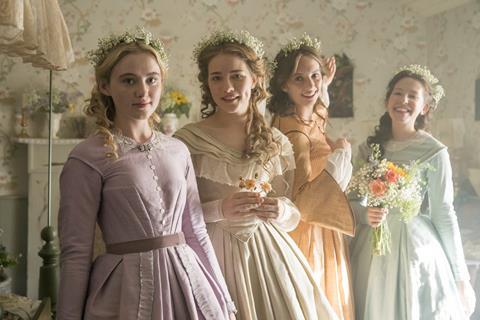 Little Women marks one of the first British TV series brought to market by the Mad Men distributor.
"We have always been involved in British production, but more in film than TV, with titles such as Salmon Fishing In The Yemen and Royal Night Out," he says.
Lionsgate has bolstered its TV arm in the UK over the past two years, with plans to invest in six to 10 UK scripted shows a year.
"It's something that has had some challenges along the way because British and US television is produced in different fashions in terms of episode count," says Iacono.
"Because Lionsgate bought Starz, we can now be involved in BBC/Starz co-productions, so we are also doing Howard's End."
Lionsgate has already lined up several deals with networks in Canada and Latin America, which will air it the day after or concurrent with the US.
Mipcom Hot Picks 2017: British drama
1

2

3

4

5

6

7

Currently reading

Hot Picks: Little Women

8