Based on a China Miéville novel
THE CITY AND THE CITY
Distributor ITV Studios Global Entertainment
Producer Mammoth Screen
Length 4 x 60 minutes
Broadcaster BBC2 (UK)
From Hunter S Thomson's Fear And Loathing In Las Vegas to the works of Philip K Dick and David Peace, Tony Grisoni is drawn to seemingly unadaptable works of fiction. Who better, then, to adapt China Miéville's mind-bending 'sci-fi noir' The City And The City.
When Mammoth Screen contacted Grisoni about the project, he dived in. "I said yes, even though I hadn't cracked it," he recalls.
"I got so caught up in the story and became obsessed with it. I thought: 'Sod it, I'm just going to do it. Fear plays into that. Easy is boring."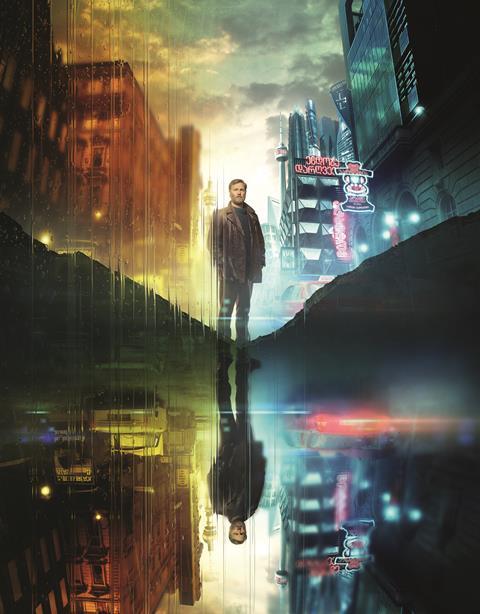 Grisoni was drawn by the extraordinary idea at the heart of the novel: that two cities exist in the same geographic space, with no sense of each other in day-today life. Enter Inspector Tyador Borlú of the Extreme Crime Squad, who investigates the death of one person who has seemingly crossed between the two.
"To call it a crime show, a noir thriller, a love story or sci-fi wouldn't do it justice," he says. "It's incredibly exciting to have something that breaks out of the borders rather than be put into a box – and the BBC has backed us in our folly."
With Miéville's blessing, Grisoni has opened up the world a little for TV audiences by giving Borlú a wife and flashbacks to earlier incidents in their relationship.
David Morrissey, with whom Grisoni worked on Channel 4 dramas Red Riding and Southcliffe, takes the lead role.
Liverpool and Manchester double for the cities, with director Tom Shankland (House Of Cards; The Missing) tasked with creating these unsettling parallel worlds.
"I was always keen it wasn't a CGI piece," says Grisoni. "I wanted to dramatise the tension between the cities and Tom bought into that 100% and ran with it. He colour-coded each of them, and discussed how you might glimpse the other city.
"We always had the option to throw something out and add something in. In the edit, we continued to work until our options were zero, adding in little bits of voiceover."
ITVS GE director of global content Julie Meldal-Johnsen knows her team has its work cut out in pitching it to prospective buyers. With no final cut yet available, the distributor will be giving Mipcom a taste of what to expect, with Grisoni and Harper on hand to explain its unique vision.
"It's strange," she says. "We still don't quite know what it is because it's genre-busting. It is so imaginative and different that until you see it on screen, it's hard to imagine what it will be."
The distributor will announce a US deal for the drama at Mipcom, where it is selling it as a prestige event series. "It's not a Game Of Thrones-style juggernaut, but it manages to build a new world in just four hours," says Meldal-Johnsen.
Mipcom Hot Picks 2017: British drama
1

2

3

4

5

6

7

8

Currently reading

Hot Picks: The City And The City