Contestants attempt to solve a dastardly crime
ARMCHAIR DETECTIVES
Distributor Endemol Shine International
Producer Tiger Aspect
Length 20 x 30 minutes
Broadcaster BBC1 (UK)
Tiger Aspect has delivered another "genre-busting" format with Armchair Detectives – a Cluedo-style murder mystery quiz that mixes dramatic scenes with studio action.
The stripped 20-parter, which is yet to air in access prime-time on BBC1, transports three contestants to the fictional town of Mortcliff, where they must work out who has committed a dastardly crime.
The quiz is built around several pieces of VT, containing vital clues that are played to the studio-based contestants before they attempt to identify the perpetrator.
Created by Tiger Aspect's Andy Brereton, who was responsible for comedy format Murder In Successville, it offers some of the genre-bending techniques that made the semi-unscripted BBC3 crime caper so widely acclaimed. Endemol Shine Group chief executive of creative networks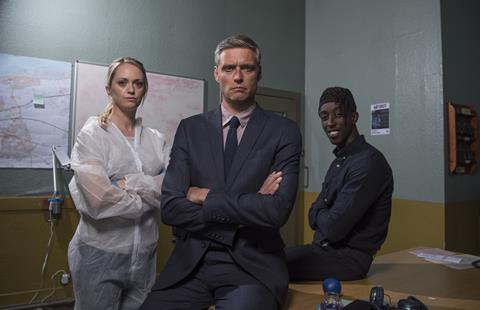 Lisa Perrin says she expects the uniqueness of the format to generate strong interest. "Armchair Detectives is a genuine mash-up," she says.
"People look to Endemol Shine to innovate and it helps massively that we have got it away on BBC1. Crime drama is popular around the world and people love to play along with those shows. The difference with this is that you get a resolution within 30 minutes every day."
Perrin says that while it may appear an expensive show to remake due to the scripted elements, much of the heavy-lifting has already been taken care of.
"The thing that takes the time and the cost is the script-writing and storylines – and they already exist," she says.
While filming is yet to get under way on the dramatic scenes, Perrin will be sharing some initial cuts with buyers to help give them a sense of what to expect.
She is also likely to push the opportunity of parachuting celebrity contestants into the show to give it extra appeal for broadcasters keen to ramp up the format's potential impact.
She believes the whodunnit proposition will be quickly accepted by viewers globally and is confident Armchair Detectives will generate more format sales than the counter-intuitive Pointless, which has been remade in 12 territories.
Armchair Detectives is described by BBC commissioning editor of daytime and early peak Jo Street as "an ambitious and innovative idea from an infectiously creative team".
It completes Endemol Shine International's Mipcom slate of formats alongside audience participation singing show All Together Now and competitive cooking series Family Food Fight.
Mipcom Hot Picks 2017: Formats
1

2

3

Currently reading

Hot Picks: Armchair Detectives

4

5

6

7

8

9

10