Capturing the police at work
LIVE PD
Distributor A+E Networks
Producer Big Fish Entertainment
Length 60-180 minutes (format)
Broadcaster A&E (US)
A&E in the US has had a huge hit with Live PD, a series that uses dash-cams, fixed-rig and handheld cameras to capture the work of police forces around the country on a typical Friday or Saturday night.
Since its launch in October 2016, the show has generated a 152% increase in ratings for A&E, becoming the most watched unscripted series on cable TV in the process. No surprise, then, that the channel recently commissioned 100 more episodes.
"Nothing much changed in law enforcement TV for 30 years until Live PD came along and revolutionised the genre," says Big Fish Entertainment chief executive Dan Cesareo.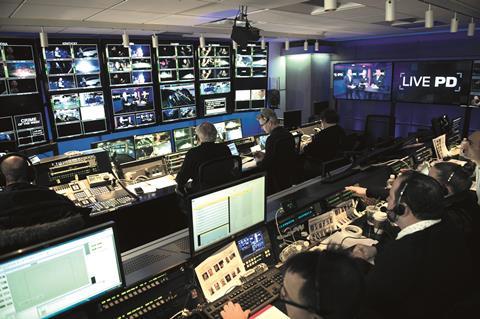 "We've changed audience expectations by giving viewers a transparent, unfiltered insight into policing across the country. They get to experience the chaos and confusion first hand, without a producer making a decision about how to tell the stories."
Running for three hours per night, the format resembles a newscast. In the studio, a host sits alongside two police detectives and guides viewers through the night, providing insight into what the audience is seeing in real time, bouncing between the featured police departments and offering an inside look at each live incident.
"We track six departments, with two units in each, because that guarantees the volume of incidents the show needs," says Cesareo.
He says viewers should expect more than just gruesome crimes: "There's a lot of humour in the show – in fact, you get the full range of emotions. It's the human interactions that really make it."
"This is a three-hour live show attracting and keeping large audiences week after week"
Hayley Babcock, A+E Networks
A+E Networks is now bringing the show to Mipcom as a format. "There's been such a buzz around this show that it just makes sense to bring it to market – especially as we've had enquiries from buyers," says head of formats, international programming and production, Hayley Babcock.
"It is a strong proposition for linear TV – either free-to-air networks or basic cable. In the US, this is a three-hour live show attracting and keeping large audiences week after week."
International versions don't have to be quite so long, though. Cesareo stresses that a lot of investment goes into the first hour – making longer telecasts more cost-effective.
Babcock adds: "It started as two hours in the US, so there is always the option of testing the format and growing it."
Key challenges include getting the technical set-up right – though the US show borrowed its tech from Europe, so Cesareo doesn't anticipate hurdles in that region.
To ensure the show sits on the right side of the law with regard to vulnerable individuals, there is a slight time delay.
Live PD was launched at a time when law enforcement in the US was the subject of much controversy.
Cesareo says his team's coverage is not biased towards any group: "We don't have a point of view – it's our job as journalists to document interactions. But the TV and social audience is huge, so I'd say that Live PD is raising awareness about law enforcement and making everyone smarter about those initial interactions."
It's early days for selling the format, says Babcock, but the first deal has been done.
"In the UK, we're working with Twofour, a company that is really suited to this kind of show. Live PD is a specific kind of programme – it's important to have a production partner that understands how to make it."