Tears, tantrums and high-octane drama
MASTERS OF DANCE
Distributor Keshet International
Producers Keshet; Tedy Productions
Length 22 x 60 minutes plus 1 x 90-minute finale
Broadcaster Keshet (Israel)
This fresh take on the dance show format was the surprise hit of the summer in its native Israel.
Promising tears, tantrums and high-octane drama, Masters Of Dance is a collaboration between Keshet's production arm and Tedy Productions, whose past joint successes include Rising Star, Master Class and A Star Is Born.
The first dance show to air in Israel for five years, it tasks four leading choreographers with larger-than-life personalities to build their own dance companies.
The experts go head-to-head until the show's finale, when the studio audience votes for the best dance troupe and the best individual dancer.
The first half of the series focuses on the auditions and the competitiveness among the 'masters' to bag the best dancers from a thousand hopefuls. The second act focuses on a series of head-to-head dance battles based around a different theme each week.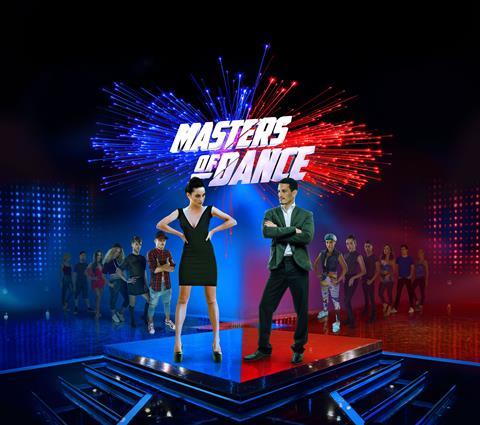 Keshet Broadcasting vice-president of content Assaf Blecher says that a highlight of the Israeli version was the 'TV theme' challenge, which featured a battle between a Game Of Thrones set and a Fresh Prince Of Bel-Air hip hop-inspired routine.
"Each week, the competition ramps up as the masters try to out-do each other with their dance sets," Blecher adds.
The first series, which finished airing in Israel last month, performed strongly for public broadcaster Keshet, garnering a peak audience share of 41.7%.
"That's almost unheard of on free-to-air TV for a brand new show during the summer months, when most of our small country heads out of town," says Keshet vice-president of distribution Kelly Wright.
"Part of this show's appeal with young audiences is that they get to watch young people stand up for what they believe in"
Kelly Wright, Keshet
She says the show attracted particularly strong ratings during the audition period.
"There was one key moment in the show where we met a young dancer who was estranged from their very religious family," she reflects. "For a while, they had tried to live in both worlds, but it didn't work out.
"Then during the show, the dancer's family turned up in the studio to watch their child perform. That was a huge moment. I think part of this show's appeal with young audiences is that they get to watch young people stand up for what they believe in."
This youth appeal has helped the show galvanise a strong online following on Keshet's Mako web portal, where it has had 3.7 million views (equal to 74% of all smartphone users in the country).
It comes with an online-only companion show, From The Rehearsal Room, which goes behind the scenes. This garnered a further 30,000 views per webisode on Mako.
Keshet International believes Masters Of Dance will perform well in all territories where dance formats have become established.
Wright says there has been buyer interest in the US following pitches to the networks, as well as Scandinavia. The distributor is now targeting key territories such as India, Germany and Mexico.
Mipcom Hot Picks 2017: Formats
1

2

3

4

5

6

7

8

Currently reading

Hot Picks: Masters Of Dance

9

10