'This is such an intriguing story and there is a market for this show with PSBs, cable and streamers'
Distributor TCB Media Rights
Producer Top Hat Productions
Length 1 x 90 minutes
Broadcaster BBC2 (UK)
The $50m Art Swindle tells the extraordinary tale of New York art dealer Michel Cohen, who conned clients and friends out of millions of dollars in the 1990s – a story acclaimed film-maker Vanessa Engle had been following for two decades.
While Interpol failed to capture the fugitive, Engle – who has been making documentaries for 25 years, including the Grierson award-nominated Love You To Death: A Year Of Domestic Violence – managed to track the con artist down after 18 years on the run.
Arriving in the US from France in his 20s, Cohen started out selling pâté before making the move into the art world. Using his charm and charisma to hustle into the lucrative business of selling art, he swindled friends and associates out of millions of dollars by selling paintings by artists such as Picasso, Monet and Chagall.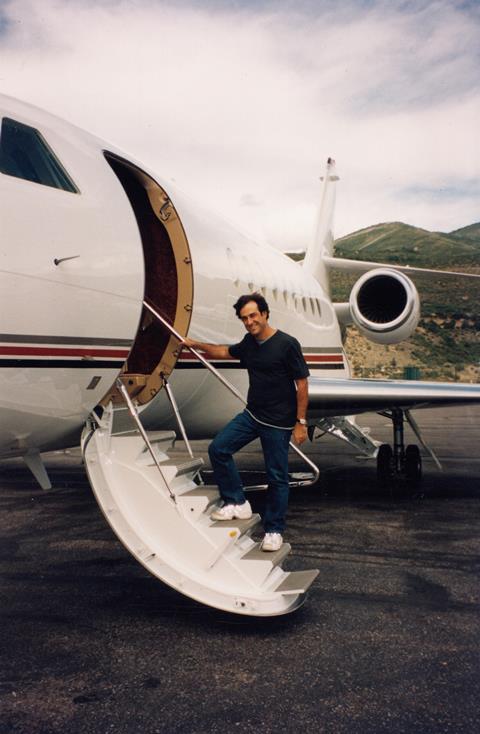 Many of these paintings were not for sale and several were still hanging in galleries around the world. When his crimes were discovered, Cohen gathered his wife and two small children and went on the run. In 2003, he was imprisoned in Rio de Janeiro, Brazil, but escaped seven months later and disappeared.
Engle's fascination with Cohen's crimes and an enduring dedication to tracking him down was crucial to TCB Media Rights' decision to get on board very early and deficit finance the project.
This is a strategy with which Paul Heaney's fast-growing sales business has become synonymous – risking early stage investment to ensure a pipeline of rights to premium content.
The one-off 90-minute documentary aired on BBC2 in a Monday 9pm slot to an overnight audience of 700,000 (4.5%). TCB sales manager Lenneke de Jong expects a lot of interest in the story across the board at Mipcom, where it makes its international debut.
With Cohen hailing from a poor neighbourhood on the outskirts of Paris, De Jong hopes The $50m Art Swindle will gain traction in French- and English-speaking territories.
"This is such an intriguing story and there is a market for this show with public service broadcasters, cable and streamers in primetime slots," she adds.
With Engle's three most recent series all shortlisted or nominated for the Grierson Best Documentary Series, De Jong says hopes are high for her latest project, which has the unique selling point of offering the viewpoint of a criminal.
"With Cohen speaking directly to the camera from an unknown location, and a number of notorious people from the American art establishment featuring, this is a real life 'catch me if you can' story," says De Jong.
With a one-off feature documentary something of a rarity in TCB's burgeoning current slate, De Jong says The $50m Art Swindle is a departure from what people usually expect to see from the Kew Media-owned distributor.
"A lot of our catalogue typically has been engineered around history and science," she says. "We do have crime on our books, but this is a different way into this genre and we don't have anything similar to it."
De Jong says TCB had an enjoyable collaborative experience working alongside UK indie Top Hat Productions, whose shows include Broadcast Digital Award-winning BBC3 series Love And Hate Crime, and Engle on a rich exploration of greed, motive and morality, and will be going all out for sales in Cannes.
To that end, The $50m Art Swindle will take a prime position on TCB's stand.