Richard Yeowart and Robert Hopkinson were ordered to pay back £100m by High Court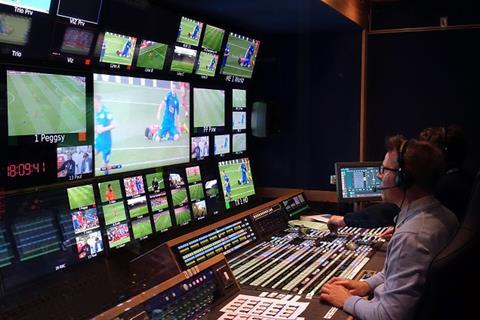 Administrator Kroll's latest report reveals that Arena TV bosses Richard Yeowart and Robert Hopkinson have been made bankrupt.
The pair's current location is still believed to be unknown, with the last reports placing them in France earlier this year, and they did not respond to initial requests for repayment, leading Kroll to pursue a default judgement via the High Court. This was granted in the sum of £100 million, plus £500,000 in costs. The pair were made bankrupt on 22 February when they didn't respond to this statutory demand.
A further hearing could be requested to increase the value of the default judgement, if it is thought this would help creditors to gain more returns.
The Serious Fraud Office's investigation into the matter is continuing, with two arrests made so far - neither of which are Yeowart and Hopkinson. Client Sentinel Broadcast is also thought to be under investigation. The SFO has also searched three sites. A worldwide freezing injunction was put in place against both on 26 November last year, and a property in Spain owned by Yeowart has been put in trust.
A civil case brought against the pair by Kroll alleges that they committed a complicated fraud through a company called Sport Online Limited, which involved cryptocurrency, false certificates, and more. A full explanation of the allegations can be found here.
The report also reveals that two bids of £9.5m were made to acquire all of Arena TV's assets after its liquidation, but these were rejected as auctioneers Hickman Shearer returned a greater valuation. 17 parties were contacted about an outright purchase of all assets.
£8.37 million was made from two auctions and pre-auction sales by Hickman Shearer, with nine outside broadcast trucks being sold for just over £3 million. While this does not reach the value of the £9.5 million bids, it doesn't include assets that were returned to lenders. Banking group CYBG, which includes Clydesdale Bank, had claim to three OB trucks and 12 cameras that realised £4.5 million, taking the total well over £9.5 million.
One OB truck, OBY, is still to be sold due to a claim by a third party that the administrator disputes, and expects to recoup over £1 million. There are also two cameras that need to be repaired.
55 groups lent over £282 million to Arena TV, of which 46 (£182 million) have no recourse to any assets - meaning it is possible they will regain nothing.
In terms of employees, the administrators reveal all employees except one have been paid until the end of November 2021. All Arena Aviation and seven Television employees were made redundant on 30 November, including the directors, followed by 41 on 6 December - as reported by Broadcast Tech at the time, five more in the rest of December and January, two in February, and the final one made redundant more recently. There were also two resignations.
Statutory redundancy is available to those who have worked at a company for at least two years. It is capped at £544 a week or £16,320 for the total payment.
The full report can be found on Companies House here, with a further one from Kroll expected around November 2022.