BBC1's bold and innovative constructed reality show changed the factual landscape - and helped the Lion exec crack the US
Castaway
BBC1, 2000
As chief executive of Lion TV USA, choosing Castaway as The Show That Shaped Me might seem like blatant self-promotion, but I had nothing to do with the making of the show and was a year away from joining the company when it first aired. However, Castaway certainly did play a formative role for me.
Lion had already helped to popularise documentary series, with shows like Children's Hospital and Airport playing in primetime slots on the BBC, but Castaway led the way for a new form of popular factual television.
The company would go on to make groundbreaking series such as Paddington Green and Hotel, set in Liverpool's iconic Adelphi. It was the moment when factual content became a ratings driver – and we still live with that legacy today.
That's why I wanted to work there. I had bounced around as a freelance producer in London, working for all the usual suspects, producing content that was entertainment or features focused. So when the opportunity came along – to produce a BBC home security-themed pilot called It Takes A Thief – I jumped at it.
Castaway creator Jeremy Mills was my executive producer. It turned out to be the only thing I worked on directly with him, but his influence could be felt everywhere at Lion, even if it was just following his lead when it came to Friday afternoon drinks. That I would go on to spend the next 15-plus years at Lion says something about the company's bold and creative culture.
Then there was Castaway itself: ground-breaking, pioneering and controversial – and, to me as a viewer, compelling. Like most people, I was curious about the approach and production techniques, but I also believed there was room for concepts and constructs in factual television without jettisoning authentic content.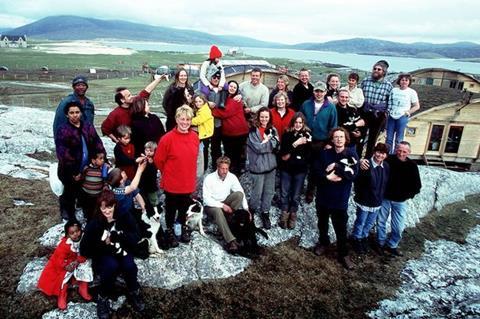 Seeing this explored on such a big scale was creatively exciting and impressive. Here was a bold and innovative concept that, at the very least, opened up new possibilities for factual content.
To me, it was something of a creative greenlight; a moment when the industry at large, especially in the US, woke up to the possibilities of non-fiction content.
A few years after Castaway launched, I moved to the US when 'reality TV' was just starting to take hold. Although MTV's The Real World had been on air for almost a decade, the reality concept still felt new to mainstream American TV networks and, to many, pretty alien.
To me, it was something of a creative greenlight; a moment when the industry at large, especially in the US, woke up to the possibilities of non-fiction content.
At the same time, there was an openness and curiosity among American buyers to push the boundaries and play with the structure of non-fiction television. It felt like serendipity – fertile ground in which to try out some non-traditional concepts and formats.
Coming from the post-Castaway UK industry gave me the confidence and belief to go out and sell formats of all shapes and sizes, and that led to a lot of early success in the US.
We were already making a history format called History Detectives for PBS that had a pretty fat conceit at the heart of it, and on the back of that we sold It Takes A Thief – complete with two ex-burglar hosts.
In fact, it's not too hard to see some of the Castaway creative DNA in our biggest US show: Cash Cab. They both deliver authentic moments in constructed situations and that's a big part of why they have been so successful.
As we enter our twelfth series, it's fair to say Castaway is, after all these years, still shaping some aspects of my professional life.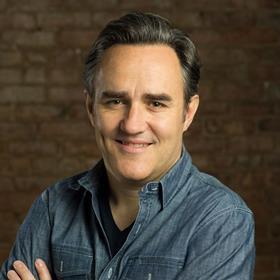 Tony Tackaberry is chief executive of Lion Television USA