Peter Dale's moving film about the Troubles offered a template for what documentary can do, says the ScreenSkills chief executive
The Dead
BBC2, 1994
Television in India, where I grew up, was boring. Run by the government, it felt proselytising and unimaginative.
I arrived in the UK in the mid-80s as a young idealist who loved storytelling and history. I discovered the medium of television in a new light and was captivated.
With the foggy displacement of being an immigrant, I watched shows that challenged my boring middle-class milieu and alleviated my loneliness. British television just shook up so much of what I had grown up with.
I watched everything. I remember devouring, open-mouthed, a re-run of Bouquet Of Barbed Wire. I soaked up the Australian soaps, I loved the irreverence of Blackadder and the earthy and cheeky Only Fools And Horses.
I started out in print journalism because I wanted to be a storyteller and make a difference, but in British television, I sensed the infinite possibilities of the medium and decided I wanted to tell stories in pictures.
I'm a lover of drama but documentaries were my first and abiding love. This was the stuff of people's lives, the good and the bad, the privilege of stepping into stories that you could not make up and experiencing the courage of real people, their largeness of heart. I found all this extraordinary and humbling.
I admired the boldness of Granada's World In Action investigative stories, the insightful 40 Minutes, the campaigning Rough Justice, the thoughtful Everyman strand, the early days of Crimewatch UK with the urgency of that music and the call to the public to pick up that phone.
I was always bemused when anyone referred to Crimewatch UK as a 'coppers show'. I had no idea that I would go on to run it but I sensed then what I understood more deeply later: it was about those who were injured and that we could help.
It was the late, much-missed Steve Hewlett who told me to watch Peter Dale's Northern Ireland doc The Dead – he had just seen it in the edit.
The Dead hauntingly epitomised what a documentary could do through powerful 'sync' and implicit understanding, empathy and trust.
It taught me the power of visual simplicity and the value of gently probing and the need to really listen. If you do that, people tell you more than you can ever imagine.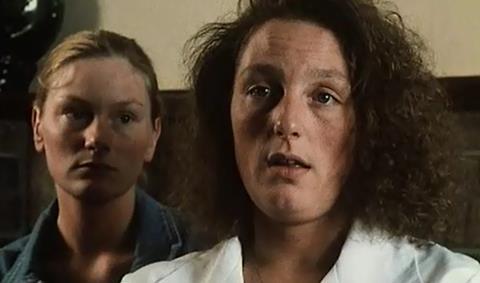 Achieving access is not easy. Why would anyone, especially those who have borne this anguish, speak? You would only do so if you really believed you were safe with the programme-maker.
I recall the images being sparse and yet incredibly moving. It just brought to life the experiences of 25 years of the Troubles.
Many shows can shape you but, fewer stay with you. The Dead is one of them because of its poetry and power.
It told me simply and sparingly about loss and about lives caught up in the turmoil of events in Northern Ireland. It offered a template of what a documentary could do.
I met, worked with and learned from extraordinary ordinary people in my time as a programme-maker.
The Dead taught me the power of visual simplicity and the value of gently probing and the need to really listen. If you do that, people tell you more than you can ever imagine.
My stint in documentaries as a producer was short-lived as a fork in my road meant I went into features and to Crimewatch UK and, now, to ScreenSkills. But even today, decades later, the storyteller in me still dreams of telling stories evocatively and powerfully, just like The Dead did.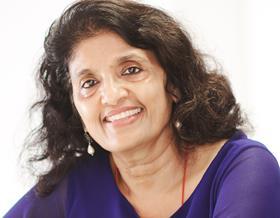 Seetha Kumar is chief executive of ScreenSkills