Judi Dench's essay of a 'delightful and deliciously subversive breakdown' inspired the writer to put women centre stage
Behaving Badly
Channel 4, 1989
I'd just started 'university' in Brighton (it was called a 'poly' then) and I was already up against prejudice from po-faced lecturers.
They thought that a girl from Essex, from Southend no less, whose mother was a housewife and whose father was a second-hand car salesman, had no business in the theatre, film, TV or art world. And they were making me believe it.
Then along came this glorious black comedy on Channel 4 (I mean, Channel 4! Where all the cool stuff was happening!) about a female character I recognized and who inhabited the world that I was from.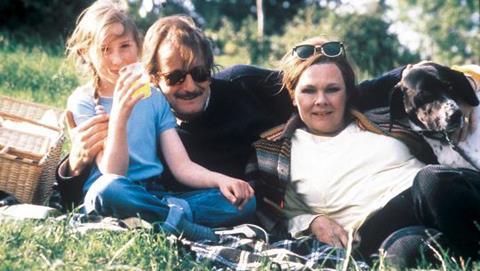 In the first episode, the protagonist, Bridget, washes her kitchen ceiling as she puzzles over her husband leaving her on the very night she's cooked him turbot for his tea.
That was exactly the kind of thing my mum would do - wash the ceiling while nuking frozen mini-pizzas in the microwave for me and my sister.
Starring the always wonderful Judi Dench, this was the tale of an ordinary middle-aged woman who, having been dumped by her husband for a younger woman, rejects the social expectation to be dignified and to slip silently into evening classes, good deeds and invisibility. Instead, she has the most delightful and deliciously subversive breakdown.
She moves back in with her ex-husband and his new wife and refuses to leave, setting in motion a series of societal and generational meltdowns that result in a romance between her daughter and a black pastor; the accidental killing of a 90 year-old curmudgeon with sleeping pills; and finally, in Bridget walking off into a thrillingly uncertain sunset with one of her daughter's flatmates, the 20 something bisexual Giles.
Not only did it legitimize me, it was the first time that I seriously considered writing as a career. TV drama wasn't just for and about other people - it could be for me.
Here was Bridget, in a prime-time drama serial, owning her own narrative as she escaped the constraints of female identity to define herself on her own terms. And, crucially, she wasn't being punished by the narrative for doing so.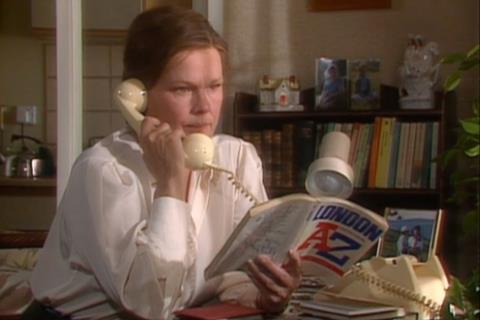 It won Judi Dench a BAFTA nomination and it filled me with excitement. Because not only did it legitimize me (if my mum could be depicted in a Channel 4 drama, then I sure as hell could have creative aspirations), it was the first time that I seriously considered writing as a career. TV drama wasn't just for and about other people - it could be for me.
I've spent my career focusing on female characters, whether Sheila, Monica and Debbie in Shameless; hapless Mills & Boon author Janet in Consuming Passion; forgotten historical women in the White Queen/Princess/Spanish Princess saga, or now, writing a movie for Jennifer Lawrence and a TV series for Gal Gadot.
But as I wrote this piece, The New York Times described the new Julianne Moore movie Gloria Bell as a "rare film to examine the life of a woman navigating the day-to-day dramas of middle age".
It asked: "Can a divorced, 50-something woman be the centre of her own story?"
The answer is YES. We're exactly 30 years on from Behaving Badly. So why is that question even still being asked?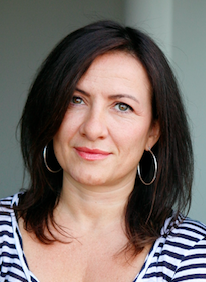 Emma Frost is the writer of The White Queen trilogy. The third series, The Spanish Princess, premieres on Starz on 5 May