Andrew Davies' 'unapologetically intelligent and odd' campus comedy-drama was a radical and stylish antidote to social realism, says the Life on Mars co-creator
A Very Peculiar Practice
BBC2, 1986-1988
In 1986 I was a screenwriting student at the National Film School when, to our absolute horror, it was renamed The National Film and Television School.
Television?! This was when television drama was the poor, spotty, unloved cousin to the movies.
I made my grumpy way home and turned on the telly and watched Andrew Davies' brilliant A Very Peculiar Practice. Dark and surreal, sensual, funny, and politically and culturally specific in a way that film could only dream of, it's not too much of an exaggeration to say it changed my life.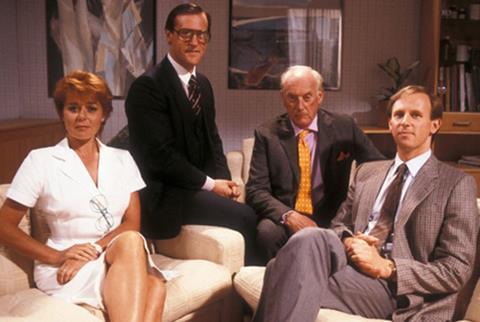 The blackly comic drama is set in a medical centre on the campus of the dreadful Lowlands University, as the chilly blast of Thatcherite commercialism howled down those concrete, brutalist corridors of a liberal English university.
The series was a microcosm of 1980s Britain, the hope and idealism of those 'new' universities hitting the reality of cuts and slashed budgets, when education suddenly had a price.
As the magnificently repellent Bob Buzzard (David Troughton) says: "I'll tell you what it's like. It's like a very, very inefficient sector of British industry. Top management are totally corrupt and idle, middle management are incompetent and idle, and the workforce are bolshy. And idle. And of course, there's no bloody product!"
The script fizzed and spat and flickered with wickedness. It was stylised at a time when social realism dominated television drama. It was ambitious, fresh and very, very funny.
"That the nuns were never explained was emblematic of the courage and intelligence of both the production and the commission."
It had a fine cast - as well as Troughton, there was Peter Davison, Barbara Flynn and Graham Crowden. The crew had pedigree, led as they were by the Tenko duo of producer Ken Riddington and director David Tucker.
But there was no doubt who the author was. No 'un film de' credit here. Andrew Davies' voice was loud and clear and very distinctive, almost an anticipation of the influence and increased visibility writers would come to have in our current explosion of brilliant television drama.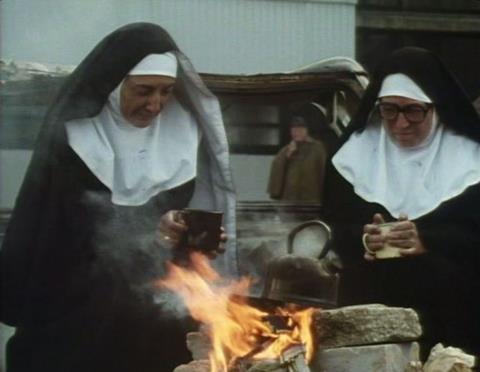 And those nuns. Every episode featured two dialogue-free nuns who rummaged in bins, smoked, littered and generally behaved extremely badly. They were never explained and were emblematic of the courage and intelligence of both the production and the commission.
Watching it now, it still seems radical: unapologetically intelligent and odd, a pin-point accurate world of humour and melancholy, politics and sex.
Last word must go to the character of Ron Rust (Joe Melia), a creative writing tutor scripting a television series based on Lowlands University, who complains to Stephen Daker (Davison) that "every damn fool thing I think up really happens". Thank God it did.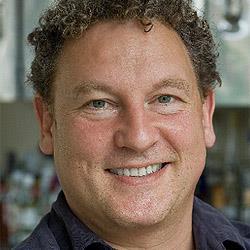 Ashley Phaorah co-created, with Matthew Graham, BBC1's Life on Mars and Ashes to Ashes. He is the creator of Wild At Heart (ITV) and The Living and the Dead (BBC1)