Long before she joined Shonda Rhimes' team, the writer got an early education in 'women getting shit done' from BBC1's 1920s fashion drama
The House of Eliott
BBC1, 1991-1994
My favourite sub-genre of drama features women on screen, living their lives, failing, fucking up, overcoming obstacles and getting shit done.
Based on my recommendations, it's clear that the Netflix algorithm figured this out before me.
With honourable mentions to The Wire, Quantum Leap, State of Play, Star Trek: The Next Generation, the characters that kept pulling me back were the girls and women of Blossom, Buffy, The Oprah Winfrey Show, My So-Called Life, Dynasty and Sex and the City.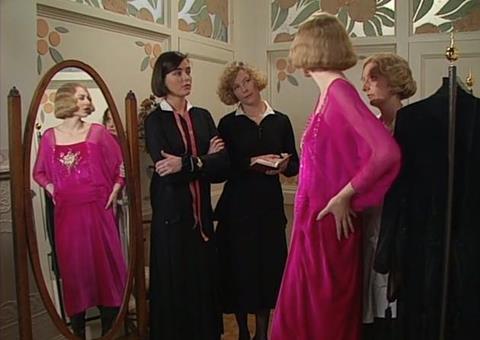 But, before these American shows, which would become mainstays of my TV viewing, there was The House of Eliott.
As a sulky pre-teen more concerned with Nancy Drew books and Hollywood blockbusters, this BBC1 series didn't scream 'must-see TV'.
And yet, the story of two sisters left penniless by the death of their father and forced to educate themselves to keep their fashion business alive quickly became a Sunday night staple.
The 12 year-old me pictured a career in fashion in her future and I was immediately hooked by the 1920s couture designs.
The evolving dynamic between Bea and Evie always felt compelling and authentic and the sisters' romantic entanglements from week to week soon had me engaged.
This was a show about grit and determination – the qualities that I have brought to my career as a writer and which infuses the characters that I write.
But what stuck with me most was seeing two women as leaders. Beatrice and Evie were their own bosses: entrepreneurial, flawed and yet driven to succeed and overcome the obstacles forced upon them because of their gender.
I was moved by the depiction of their fight to find a balance between commerce and creativity in their business and by how both women ultimately grew into and embraced leadership.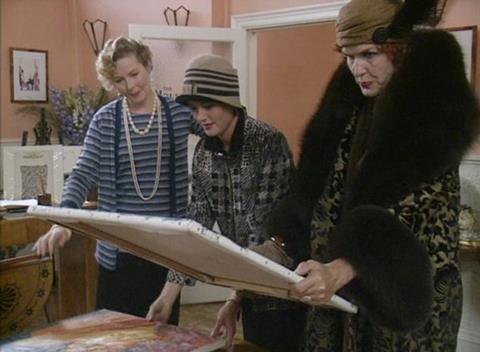 The House of Eliott showed me how period dramas can speak to a contemporary experience and how this depiction of 1920s women fighting to empower themselves could be relevant to my experience as a British-Nigerian girl in Edmonton, North London.
For budding 12 year-old feminist me, these narratives and characters were powerful, affecting and resonant.
The storytelling brought a lightness of touch to its thematic underpinnings and Jean Marsh and Eileen Atkins packed much emotional resonance into a Sunday night family drama.
This was a show about grit and determination – the qualities that I have brought to my career as a writer and which infuses the characters that I write.
Years later, I would discover that the abruptness of its ending was because of the show's unexpected cancellation but nonetheless, that final episode remains, for me, a hugely memorable conclusion.
We end not with a whimper but with a gut-punch of conflict and tension and uncertainty. The ending is not a full stop but an ellipsis.
I've never stop wondering what might have happened next and if the characters ever resolved things. It's the kind of ending that I aspire to write.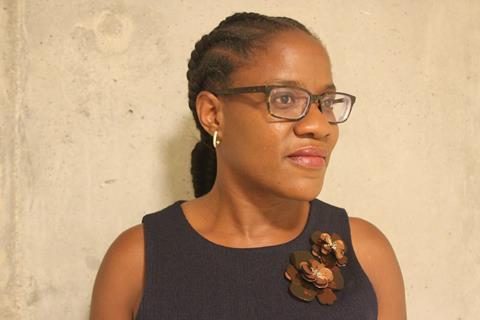 Abby Ajayi is currently writing on an untitled Shonda Rhimes drama for Netflix.
Her previous credits include How to Get Away With Murder (ABC/Shondaland); Four Weddings & A Funeral (Hulu); Hollyoaks (Channel 4/ Lime Pictures); Casualty (BBC); EastEnders (BBC) and The Story of Tracy Beaker (CBBC).