If you haven't seen "the best crime drama of all time", the actor and writer/director has an offer you cannot refuse
Cracker
ITV, 1993-1996
It's the best crime drama of all time. Funny. Unpredictable. Authentic. Shocking.
It was perfect television in 1994. It's perfect television now. End of.
But rather than write 400 words about just why Cracker is so fantastic and waste your time and mine, I have a proposition.
I will happily spend £400 gifting all three episodes of To Be A Somebody from series two of Jimmy McGovern's series to anyone who wants to see how drama should be made.
This is a genuine offer. Who's first?
E-mail me with the message I WANT CRACKER to receive your episodes.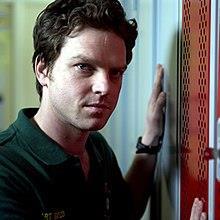 Rhys Thomas is an actor, writer and director whose credits include BBC4's A Year in the Life of a Year and The Life of Rock with Brian Pern and Radio 4's Down the Line