Alan Clarke's 'fast and furious' drama dared to depict a reality that many would have shied away from, says the LA Productions founder
Made in Britain
ITV, 1982
1982 was a really significant year for British popular culture, the North West and, more specifically, my life.
Unemployment was above three million, its highest since the 1930s. Manchester had just birthed The Smiths and all of a sudden people connected with nihilism. Life in a 'humdrum town' became a gripping form of romanticism, a muse that was projected into the forefront of conversation.
1982 was an important time in my life as it was the year that Brookside came on to our screens on the brand new Channel 4. With a new channel, the public doesn't really know what to expect and in many ways, they are more open-minded and expectations are a lot more malleable.
Despite this new age of television, it was the gritty real-life stories that engendered the biggest reactions. Huge biopics are a million miles from home, where you live or how your life is.
There's was something about the dramas of the early 1980s, whether in their social realism or their plausibility – the idea that if you turned a different corner, it might have been you. In that moment, you're transfixed and every aspect of that character is so palpable. It incites the purest kind of emotion.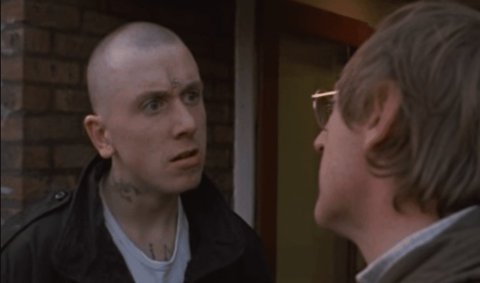 This is exactly what I got from Made in Britain. Part of a collection of four ITV films by David Leland, it was directed by Alan Clarke, a fellow Liverpudlian and one of the biggest game-changers in the industry.
The cinematography was maverick – it used a Steadicam, which gave the whole production a documentary-style feel.
It was real, it was fast and furious, it was exciting and best of all, it was predominantly filmed on location.
"Made in Britain was a pioneer of watershed television, the hard-hitting stories that only came to light once it got dark."
Tim Roth, aged 21, played Trevor, a white supremacist skinhead with a swastika etched between his brows, embarking on a rampage, fuelled by anger and disenchantment of the working class.
In 1980s Britain, this was a reality for some. However, it wasn't something that many people would even have dared to think about dramatising.
Made in Britain was a pioneer of watershed television, the hard-hitting stories that only came to light once it got dark.
The watershed was introduced to prevent children from being exposed to explicit or upsetting consent. Made in Britain flipped that concept on its head by exposing parents to the upsetting content that young people like Trevor felt and experienced in real their lives, every day.
I think this is why a lot of our work at LA Productions, like Care, Clink and Broken, is hard-hitting and airs post-watershed. These dramas resonate with people and can change an individual's outlook on a situation that was otherwise alien to them.
Contemporary dramas like This is England are Made in Britain's spiritual heirs. It's great to see that the premise of these bleak, organic yet compelling tales still entice the British public some 25 years later.
Clarke is a real inspiration to me because of the chances he gave to the youngsters. There is so much exceptional talent and potential born of working class roots.
Made in Britain was one of Tim Roth's first roles and very formative to his career. It's important to give the next generation the same opportunities. At LA Productions, we try and source raw, home-grown talent wherever possible and help set them on their career path.
I think I'd like to think, that like Clarke, I've taken the mantra of being a progressive film-maker.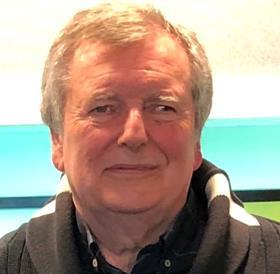 Colin McKeown is an executive producer and owner of LA Productions.