Vera Brittain's WWI story was the first 'adult' drama the WFTV chair saw as a child. Its emotional poignancy still reduces her to tears
Testament of Youth
BBC1, 1979
The first adult drama I can remember watching as a kid is a powerful and heartbreaking story, told with such an emotional poignancy that it has never left me. I have read the book of the same name many times since and it always reduces me to floods of tears.
And today, whether in documentary or drama, it's those stories with an emotional narrative that I find most compelling and live on in my mind long after they have aired. That's true whether I am making films or watching them.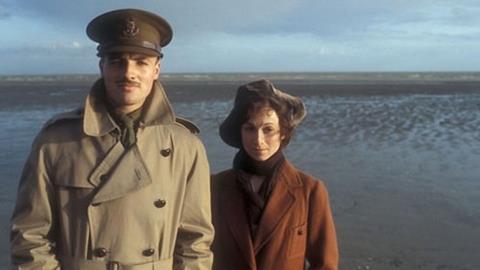 Testament of Youth tells the heartrending story of Vera Brittain, played with such subtle sensitivity and passion by Cheryl Campbell.
In 1913, Vera has fought off parental disapproval and is preparing to take up a place at Oxford University.
But when World War One breaks out, she opts to become a volunteer nurse, working on the Western Front. Nothing in her life will ever be the same again.
The series follows Vera's life through the war, as one by one, she loses all those she loves most, including her fiancé, beloved brother and close friends.
It is partly the story of a young woman's intellectual and emotional development and partly about the overwhelming impact of grief as Vera's world implodes.
As a child, I didn't realise how rare it was to have a series in which a woman was cast not as wife or mother, but as the central figure of the story
For me, it is this BBC series, rather than the later film in 2014, which really captures the true spirit and passion of Vera's story.
There is something particularly haunting about WW1, because it is really the last war when there were still hopelessly idealistic beliefs about the nobility of conflict and sacrifice. In no war since, I think, has any generation had those same naive illusions, just an awareness that the best anyone can hope for is to come out of war alive.
Inevitably, Vera's tragic experiences in the war had a huge effect, inspiring her to become a lifelong pacifist.
Her daughter, Shirley Williams has said: "Her life like that of so many of her contemporaries was shaded and shadowed by it. It was hard for her to laugh unconsciously; at the back of her mind, the row upon row of wooden crosses were planted too deeply."
In the history of UK television, there is one other key element that makes Testament of Youth significant and that's the fact that women played such a major role in its production.
When I watched it as a child, I didn't realise how rare it was to have a series in which a woman was cast not as wife or mother, but as the central figure of the story. And even rarer still, the series was written and directed by two women, Moira Armstrong and Elaine Morgan.
Sadly, even today, female-led projects remain in the minority. Testament of Youth won five Baftas and remains a powerful reminder that women in front and behind the camera have always been able to produce brilliant award-winning shows. Sadly, it appears that sometimes commissioners and people financing the projects have forgotten this.
So while it is fantastic today that we are seeing more and more female-driven shows from Derry Girls and Catastrophe to Killing EVe and Gentleman Jack, there is still so much that needs to change.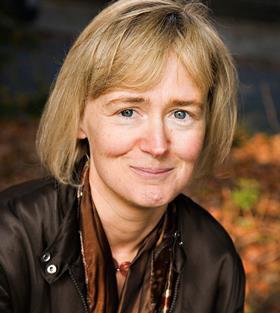 Until all shows have a 50/50 representation of female talent, both on and off screen, Women in Film and TV still has much work to do to ensure women play an equal part right across our film and TV industry.
Liz Tucker is chair and acting chief executive of Women In Film and Television (UK), which hosts its annual WFTV Awards on 6 December.