Beautiful leads, gay role models and iconic fashions: ITV's classic period drama had it all, says the creative director of Agatha Christie Ltd
Brideshead Revisited
ITV, 1981
Every now and then, a TV show lands so fairly and squarely that it feels as though the Earth tilts a little on its axis.
For me, in 1981, Brideshead Revisited was one of those shows.
Of course there had been period drama before but not like this – the impossible beauty of Jeremy Irons and Anthony Andrews, that music, that house, Laurence Olivier, those clothes, the teddy bear, the bat squeak of homosexuality at a time when Mr Humphreys in Are You Being Served? was about as good as a gay role model got.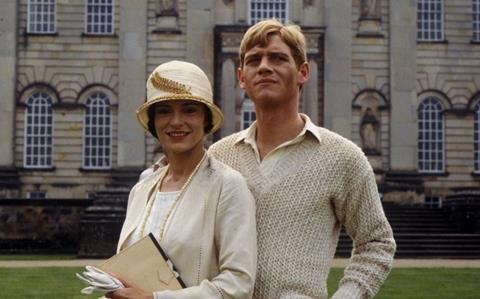 Nowadays, when tastes, influences and viewing are so fragmented, it's hard to imagine the cultural impact that a single film or TV series can have.
But in my memory, everyone was watching and talking about Brideshead.
Its long shadow even extended as far as to what people were wearing.
All of a sudden fashion was about floppy cricket whites, Fair Isle sweaters, ties as belts, a convenient dovetail with the New Romanticism bubbling out from the music business. Particularly annoying people were going round with teddy bears.
This was Downton Abbey as written by Tennessee Williams, storylined by Russell T. Davies and scored by Elgar.
As a schoolboy, the show's impact on me was both professional and personal. From Blue Peter to The Six Million Dollar Man to Fawlty Towers, I'd always loved television, but Brideshead was breathtaking in a way I'd never seen before.
This was Downton Abbey as written by Tennessee Williams, storylined by Russell T. Davies and scored by Elgar.
It was an SVoD blockbuster before the internet had even been invented. Extraordinarily – and this is primetime ITV – it was 11 episodes, the first and last of which were feature-length.
I don't think any single show made me want to work in TV; it was more an enthusiasm for watching a whole range of stuff. But Brideshead instilled a love of period drama and showed what could be done.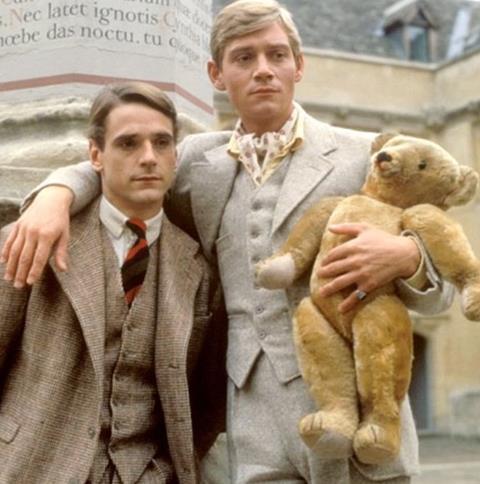 It's also hard to disentangle how much the personal impact of a show affects later professional choices, but in fact (and correctly), surely it's how TV makes you feel that really counts?
I remember Brideshead as a truly immersive experience. Charles Ryder was a great proxy for how I felt at that point in my life, a sense of being sucked into a different world, a world of adult themes that, as a 17 year-old, I was only just starting to appreciate.
The series was thematically rich enough to challenge even a precocious A Level student; I understood a lot, but there was enough mystery to be mesmerising.
At a time today, when the brief is so often to re-interpret period drama - and certainly, this is what I spend a lot of my time doing at Agatha Christie Ltd - there's a joy in the fact that Brideshead was inventing, not re-inventing the genre.
To move and grip millions of viewers, there was no need for a radical take on the text, no tricksy direction or counterintuitive score. Just a great story, told brilliantly.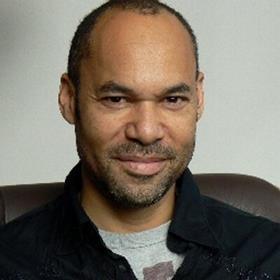 Basi Akpabio is creative director of Agatha Christie Ltd