The writer of Channel 4's Pure celebrates a comedy that turned female TV archetypes upside down
Smack the Pony
Channel 4, 1999-2003
Being a massive horse fan in the Nineties, you'd think that that the suggestion of equine violence would have put me off Smack The Pony.
But it didn't. Maybe it was the sexy cantering stop motion horse they put in their opening credits that lured me in, but it was the three frank, funny, feminist women at its core who made me stay.
Doon Mackichan, Sally Philips and Fiona Allen could literally have Punched a Horse or Beaten Up A Donkey and I would have laughed. When one third of them (Doon) agreed to be in my first original TV series Pure, I rewatched the entire boxset on All4 in celebration.
This was a show that fuelled my comedy aspirations and ended up helping me realise them too. I was 15 when it aired. Baby, One More Time by Britney Spears was Number 1. North Korea was rumoured to have obtained missile technology from China. Ghostbusters still contained men.
I was an anxious teenager tit-deep in exam revision whilst trying to grow out a misguided Winona Ryder crop. Smack The Pony caught me in the cavern of my adolescence and - if I'm being sentimental - carried me into womanhood and comedy.
I felt like an awkward Picasso-esque mashup of female attributes. Having spent much of my childhood resembling a nine year-old ginger boy, I still didn't know what to do with all the hips, hormones and excess hair.
Doon, Sally and Fiona found joy in all the uncomfortable bits of becoming an adult. Like the time my sisters made fun of me for running down a country lane holding my boobs to stop them bouncing. Smack The Pony did a sketch about it and made me feel better.
It trampled to death the myth that women on television had to be dead or pretty. They could be silly, sexy and smart.
It took the piss out of the impracticality of breasts, unwanted hair and penis threat. And the rest: dating videos, fat pants, female rivalry, surprise pregnancy, delusional exes and women just barking at each other. It was feminist clowning that was as provocative as it was playful.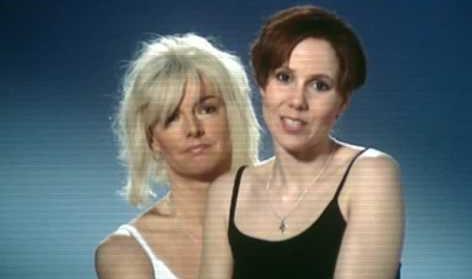 It took the female archetypes we were used to seeing on screen and subverted them. It literally turned them upside down so their gender nominative clothing fell down and showed us what was underneath.
Smack The Pony explored gender stereotypes, sexual politics and relationships with a female gaze and trampled to death the myth that women on television had to be dead or pretty. They could be silly, sexy and smart.
I was an anxious teenager but when I wasn't being overwhelmed by a) exams, b) asteroids or c) the wind, I was probably watching comedy with my sisters. I loved it more than I loved horses. It gave me a flicker of delight that not even a rising trot could give me.
Shows like Eurotrash, Whose Line Is It Anyway, The Fast Show and Father Ted narrated my teenage years. But Smack The Pony had something the others didn't: wall-to-wall boob. It was like a kind of comedy sorority.
My sisters and I fought a lot, but in humour, we were united. I think we communicated via the medium of Smack The Pony quotes for the whole of 1999. Grown-ups often told us to 'stop being silly' but here were three fully grown women doing the adult version of us pissing about, making people laugh and getting for paid it.
I wanted to be like that when I grew up. Either that, or an equine vet.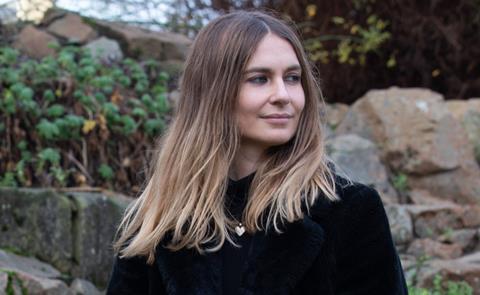 Kirstie Swain wrote the Channel 4 comedy-drama series Pure. She currently has projects in development at Sid Gentle Films, Synchronicity Films and Kudos