The Primal Media boss loved the 'explosively funny' comedy so much he themed his wedding around it
Blackadder
BBC2/1, 1983-1989
"Most of the infantry think you are prat. Ask them who they'd rather meet, Squadron Commander Flasheart or the man who cleans out the public toilets in Aberdeen, and they'd go for Wee Jock Poo-Pong McPlop every time."
One minute later: a field of poppies come to life where thousands had fallen and our laughter turns to tears.
(The) Blackadder remains a work of genius and the show that above all made me want to work in TV. Life was just better for the 30 minutes it was on because you laughed continuously. Who wouldn't want to work in a medium with the power to do that?
That it should have been be so brilliant is, in retrospect, no surprise. One can understand why Tony Robinson was intimidated sitting in a rehearsal room where Atkinson, Curtis, Elton, Fry and Lloyd competed in the quest for comedy gold.
I was 13 when the first series came out (in which, in episode one, Blackadder is in search of a moniker and confidently suggests calling himself the Black Vegetable).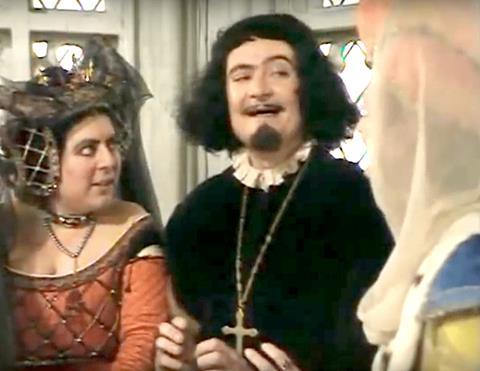 By day, I had the straight but fascinating version of history at school, but at night, once a week, I bathed in the explosively funny alternative which though crazy did satirise the sheer absurdity and cruelty of the era.
In Blackadder, they absolutely burnt suspected witches – but to establish their guilt beforehand, they cross examined a horse in court. Jesus was revered – but when Percy discreetly reveals he is in possession of a sacred bone from Christ's finger, Baldrick produced an identical ten he had already got (and were "selling fast").
And in one of the best episodes of all four series, with glorious performances from Jim Broadbent and Miriam Margoyles, even the practice of marrying off adult princes to child princesses was covered.
It concludes with a depressed Blackadder blowing out the bedroom candle at 7pm when his child bride feels sleepy on their wedding night.
Inspired by this insane but deeply clever comedy, I corralled dozens of school mates and started on the challenge of making my own first film, also a period idea. This was also very funny, albeit unintentionally.
Rather like Percy fiddling with alchemy and coming up with a new gold – "which is in fact green" – it stands there as a creative benchmark for what can be created when the chemistry is perfect.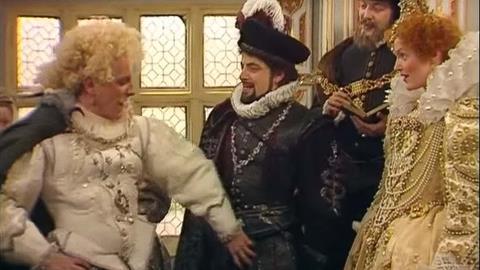 Though often considered the lesser of the quartet, the first series was fantastic. But it took a further re-arranging of its DNA to cement its genius. Like many others, my conversion into a fully-blown Blackadder obsessive came with series two.
The injection of Ben Elton's razor and pace, the reversal of the Blackadder/ Baldrick dynamic - with the former now being the cleverest and sanest person surrounded by madness - the fast-forwarding to Elizabethan times, the smaller cast and physical settings were all brilliant decisions.
John Lloyd's cast was also faultless: Tim McInnerny, Miranda Richardson, Stephen Fry, Hugh Laurie and the one even they all were in awe of: Rik Mayall.
But from the start, one came to look forward to the brilliant and surprising cameos, from Peter Cook's floating King's head in series one to Tom Baker as a pissed and literally legless sailor in series two.
When I went to film school aged 18, I had the great pleasure of spending a couple of days with Ronald Lacey.
For some, it was his role in Raiders that made him exciting to meet; for me it was working with the actor behind that masterclass in perversion a year earlier, the Bishop of Bath And Wells (who runs a bank, motto "Banking With A Smile And A Stab").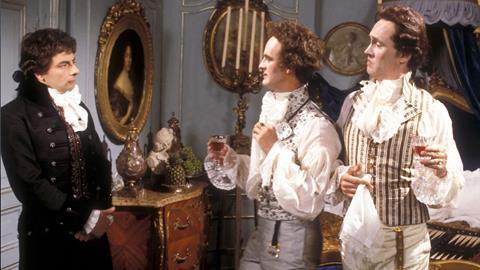 Like all great comedies, the catchphrases were in there too – Baldrick always had "a cunning plan" etc. But like only the greatest comedy, it was the extra clever touches of brilliance.
For Blackadder Goes Forth, when Fry suggested that McInnerny's Captain be named Captain Darling, he created a joke that made you laugh every single time they used it ("Sit up Darling, "What on earth has got into you Darling?").
My career to date has mostly been non-scripted, but Blackadder still greatly influenced me.
Rather like Percy fiddling with alchemy and coming up with a new gold – "which is in fact green" – it stands there as a creative benchmark for what can be created when the chemistry is perfect.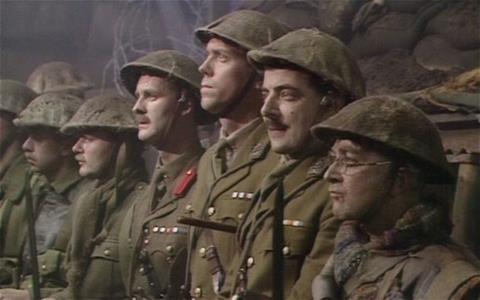 My wife and I demonstrated our love of Blackadder at our wedding, when we made our bridesmaids and ushers (not us, of course) dress up in the original costumes.
My soon-to-be bother in law, as Blackadder in his series two guise, was remarkably relaxed about his gigantic codpiece but one of my sisters has still not quite forgiven me for making her turn up as Bob.
Don't know what the problem is – it's not like we had a turnip wedding cake or anything.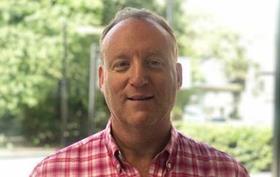 Mat Steiner is managing director of Primal Media