Impressions of Adam Faith's chirpy Cockney became a playground staple for the Channel X director of programmes
Budgie
ITV, 1971-1972
In 1971, I had just started secondary school and was more interested in pop music or where West Ham were in the league (clue: never near the top) than television.
As a family, we watched telly religiously, but apart from my dad's prescient instructions to 'turn that ponce off' whenever Jimmy Saville appeared, nothing apart from the constantly playground-imitated Monty Python had really grabbed me.
Then ITV started showing Budgie and at last I could watch a show that I not only loved, but wanted to be in.
Budgie was the story of a low life loser, played by Adam Faith, whose scams had about as much chance of success as a UK Brexit negotiator.
Budgie foreshadowed the mix of crime and humour later perfected with Thames TV's Minder, but would often go off on odd tangents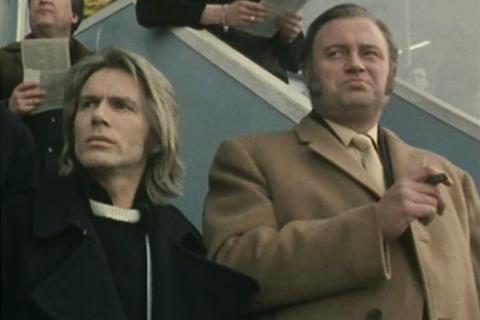 Operating on the porn-shop streets of Soho, his unwilling mentor was gang boss Charlie Endell, played with Shakespearian relish by the superb Iain Cuthbertson.
Budgie was chirpy Cockney, Endell menacingly Glaswegian and much imitated in class 1C the morning after each episode.
They went like this. Budgie is on the run from an East End heavy who he owes money to:
Endell: 'Render unto Caesar? What is Caesar's?'
Budgie: 'What if I just scarper?'
Endell: 'Caesar will render you into very small pieces'
Faith's character popularised the language I was used to hearing in my own life: ' leave off', 'do come in', 'leave it out'. I didn't know what the word 'resonance' meant then, but the show had that in spades for me.
Written by Willis Hall and Keith Waterhouse, each episode was a standalone caper with a gentle series arc involving Budgie's current status with his girlfriend, wife and young son.
Budgie foreshadowed the mix of crime and humour later perfected with Thames TV's Minder, but would often go off on odd tangents, totally unrelated to the usual formula.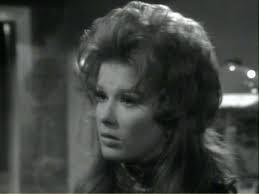 Grandee Hotel, an episode set in a hotel on the North Circular road, in which Budgie and his girlfriend Hazel mix with a succession of depressed and beaten businessmen, was more Pinter than lowlife knockabout.
Faith's character is in this episode for just twenty minutes. It would be unthinkable to relegate the lead to such small portions these days.
Of course, the show's language and outlook appear unbelievably retrograde today, but for the vim and verve of the characterisation and the portrayal of a city that looked very real to my young self, this was thrilling telly back in 1971.
And as a bonus, Budgie was probably the only TV character to have a jacket named after him. I bought one in Chapel Street market.
And Adam Faith true to his best-known role, died £32 million quid in debt. On my life, Mr Endell.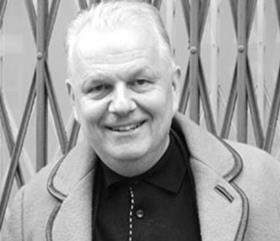 Jim Reid is director of programmes at Channel X