Sylvia Anderson's personal invitation to the Marionation studio was one of the best days of the Rightstracker chief executive's childhood
Thunderbirds
ITV, 1965-1966
"Trust me - you are so going to regret wasting your childhood away. At your age, I was always outside with my friends!"
Oh, the hypocrisy of lecturing my 12-year-old on the harmful effects of his Fortnite habit. The reality is that he's a screen-time lightweight compared to my generation of TV addicts.
Sprawled on the sofa, bottle of cherryade Corona to hand, I was happy to let the schedules wash over me. Didn't matter what it was: Jack Hargreaves chub-fishing, Crown Court, Mary Mungo and Midge – bring it on. I probably clocked up 40 hours looking at the test card.
But one programme reigned supreme above all others, thanks to the genius of both Gerry and, more especially, Sylvia Anderson. It was, of course, Thunderbirds.
Ironically, even though my mum, Wendy Craig, had successes in the 1970s with sitcoms such as Mother Makes Five and Butterflies, I only saw these shows at live recordings.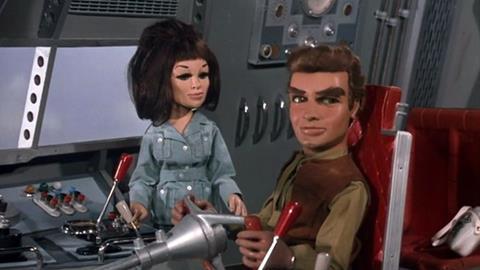 The fact was that she would never watch herself; whenever she was on, the TV was off. Instead, we'd often go through her lines together; the scripts were enjoyable enough, but not as good as Thunderbirds.
Let's face it, nothing could beat the sheer terror of Attack of the Giant Alligators or the nail-biting jeopardy of Trapped in the Sky.
What really swung it for me with Thunderbirds was when Sylvia, who in the early 1960s had become great friends with my mum, invited us to a tour of the studio. I was about five or six, and it was one of the best days of my childhood.
Before meeting the cast, one of the wardrobe assistants took me into a room crammed with racks of miniature outfits.
I only bothered with my Latin O-Level because the writer of the Aeneid shared the same name as the pilot of Thunderbird Two.
I can still picture the Tracy brothers' iconic sky-blue uniforms – cleaned, pressed and ready for any emergency. Tin-Tin Kyrano's array of cheongsams were there, together with Brains' Nehru jackets, and a selection of hip gear for the boys to slip into when they were relaxing between assignments. Lady Penelope's section was like a miniature Harvey Nichols.
"Ross – come and look in here." I was beckoned to a cabinet drawer, which the assistant slid open.
"Wow!" It was full of eyeballs.
I got to touch the Spirit of Ecstasy on the radiator grille of FAB1 (which Rolls-Royce had specially provided for the show). James Bond might have thought he was the DB in his DB5, but the fact is that Lady Penelope's bubble-roofed, six-wheeled, gadget-filled pink beast of a car was the best thing on the road, including the Batmobile.
Finally, I met my heroes in all their chiselled, caterpillar-eyebrowed, Supermarionation splendour. They didn't disappoint. I'd never seen anyone like them in Chiswick.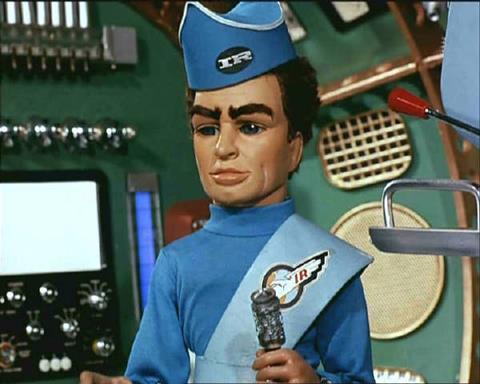 Virgil was my complete favourite. He remains, in my book, the ultimate role-model for any aspiring renaissance man. His alpha credentials cannot be called into question, yet on top of his heroism, Virgil was an artist. He not only painted but he was also an accomplished pianist.
Forget Bobby Crush or Mrs Mills (my only points of TV pianistic reference as a child), Virgil was the business. And he was called Virgil. I wanted to be called Virgil. I still do. Thinking about it, I only bothered with my Latin O-Level because the writer of the Aeneid shared the same name as the pilot of Thunderbird Two.
Many people will think of Sylvia as (magnificently) voicing Lady Penelope. Yet she herself was a tremendous role-model, providing a crucial creative drive behind Thunderbirds' astonishing universe of characters.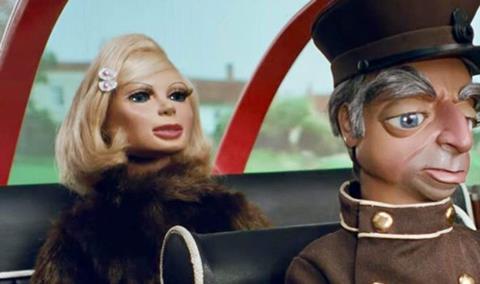 I loved Parker's comedy-crim rapport with her ladyship, I was completely terrified by the Hood – particularly when he did his hypnotic eyes thing - and slightly in love with the super-smart Tin-Tin (although irked by her fondness for Alan, whom I saw as over-impetuous and not suitable boyfriend material).
Additionally, Sylvia's commercial astuteness meant that the development of International Rescue translated into international programme sales. As for the merch, Thunderbird Two, podded up with Gordon inside Thunderbird Four, was my favourite bath-time toy for years.
Sylvia remained most wonderful, stylish, sassy and loyal friend to my mother – and even into their seventies, the two of them would take hilarious holidays together, white-knuckle driving around the Cote d'Azur. Shame there wasn't a camera crew.
At Sylvia's funeral in 2016, I was lucky enough to be in the same cortege car as David Graham, the voice of Parker. As we processed towards Bray, he took the driver's cap and in full Parker mode gave directions – chauffeur to chauffeur. Lady Penelope would have loved it.
Ross Bentley is chief executive of Rightstracker