The executive producer of Sky 1's Brassic salutes Lew Grade for his pioneering spirit in taking a punt on the unclassifiable
The Muppet Show
ITV, 1976-1982
The best shows I saw as a kid were the ones I watched with my parents.
While I loved Star Trek, they didn't; I loved Thunderbirds, but that meant more time alone. But for The Muppet Show, we all sat down to watch together.
This was genuine destination TV. Like The Simpsons, we crunched into every spot on the sofa in time for the memorable start. Who would dare miss what might be the highlight of the week: Gonzo?
The Muppet Show knew the benefit of a strong start, built off audience expectation. Each week, the opening credits would end with something extraordinary that was worth telling your friends about: the near destruction or humiliation of Gonzo by drowning, explosion, or by whatever exciting means the writers came up with that week. Sheer brilliance.
Gonzo was the unstoppable rank outsider who you were desperate to see succeed. But he was just one of the many characters that, 30 years later, remain etched in the memory.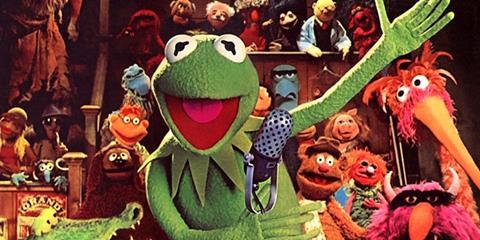 From Animal to Dr Teeth and the Electric Mayhem, Fozzie, the Swedish chef and of course Kermit, each character was finely honed for hilarity or empathy.
It was an instant classic and it was unlike anything else on TV. Its very difference was its strength. From first viewing, you knew it would last forever. Jim Henson was a genius.
The truth was, that as well written and memorable as the sketches were, it had an originality and ambition that was rare then and even rarer now.
What focus group could predict the success and popularity of something nobody had seen? Prime-time puppets for the whole family? Madness.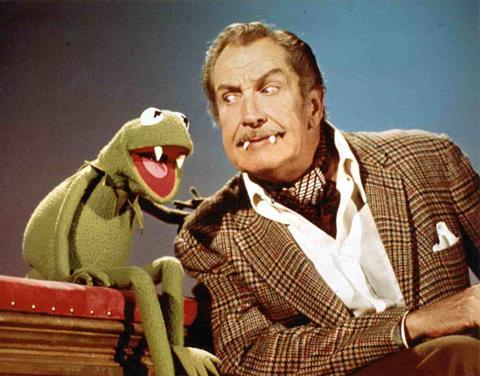 Nobody going in could have predicted the stars they would attract to the show either - Vincent Price, Steve Martin, Prince, George Burns, Rudolf Nureyev, Elton John, Julie Andrews, Peter Sellers, Bob Hope, Alice Cooper, Liberace, Sylvester Stallone, Gene Kelly and Buddy Rich (the second-best drummer in the world after Animal, it turned out).
"What focus group could predict the success and popularity of something nobody had seen? Prime-time puppets for the whole family? Madness"
What it took to get this made was a pioneer. Lord Lew Grade, the pioneer behind The Prisoner, The Persuaders and Thunderbirds, took a risk on Jim Henson.
The truth is, that in a world of sameness and audience statistics, what sometimes works is what shouldn't. The shows that don't fit in. The unpredictable. For that, you need the pioneering spirit of a risk-taker.
Our company recently produced Sky 1's Brassic, co-created by Danny Brocklehurst and Joseph Gilgun.
It's not much like The Muppets. But similar in that it's equal parts ridiculous and emotional.
'Stealing tiny ponies and the realities of living with bipolar disorder' is an odd pitch. But Sky said yes to it with the same level of trust that Lord Lew must have had when he greenlit The Muppet Show and The Prisoner.
A decision based on a feeling that the sum of the parts might be worth taking a risk on. An old-fashioned, butterflies-in-the-stomach feeling based on instincts alone. That's a rare thing.
Somehow Brassic has blown apart our expectations by becoming Sky's biggest comedy launch in seven years.
So, thank you Sky. Thank you, The Muppet Show. And thank you, Lord Lew and Jim Henson. Here's to more Gonzos, more outsiders and more risk-takers.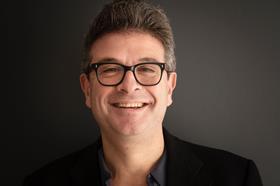 David Livingstone is chief executive of Calamity Films and executive producer of Sky 1's Brassic, which is currently in production on series two.