The 'cerebral titting around' of BBC2's satirical sketch show made the Gogglebox executive producer want to join its gang in sticking two fingers up to the world
Not the Nine O'Clock News
BBC2, 1979-1982
"I live on the fourteenth floor
Of a tower block, and when I get bored
I call coo-ee to the passers-by
And when they look up I gob in their eye!
Gob on you 'cos I hate your guts!
Gob on you, kick you IN the nuts!
Gob on you you're a stupid old git. 'Cos you're full of shiiiiiit!!!!"
Just a few lyrics from punk parody song Gob on You from Not The Nine O'Clock News. The whole song, I'm proud to admit, I can still recite word-for-word.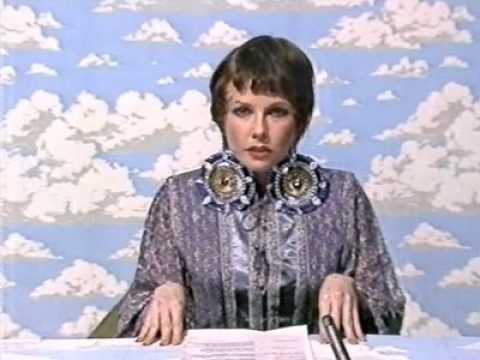 The mere mention of BBC2's satirical comedy show transports me immediately back to my teenage self. With little or no restraint, I will deliver an endless flow of impressions of the show's most lampooned figures.
Admittedly these days, the faces of my youthful and unwitting audience look blank.
Libyan revolutionary Colonel Gaddafi might just about register with some, but my take of Pamela Stephenson's impersonation of Jan Leeming - her wobbling head juddering between two unnecessarily large triangular earrings as she drawls her way through yet another spoof news report - often rings no bells whatsoever.
"What do you mean you don't know who she is?" I find myself muttering, somewhat illogically.
We weren't allowed a 'top loader' VHS recorder. Apparently, my parents couldn't afford one and were "seriously concerned" that we watched too much telly as it was (in the day of, er, three channels). So to allow me to relive the sketches whenever I wanted to, I saved up and bought the LP.
I had no real idea why Rowan Atkinson went berserk in a TV studio shouting about "bringing back bloody ITV!" and referring to Esther Rantzen as "that bleeding bloody Esther bloody effing bloody Rantzen women!" Nor did I really need to. It just made me hoot with delight that someone would be allowed to rant on telly about a member of the TV establishment.
It was gloriously anarchic - if punk rock were to be encapsulated in a TV format, then this would be it.
No doubt elements of the show would cause offence in these more politically correct times. But for me, this was TV at its most liberating. I wanted a job doing what the cast of that show did. I wanted to be silly and puerile and write clever jokes about the news.
I was so envious that I wasn't in their gang. Imagine, I thought, being able to just tit around for a living with Rowan Atkinson, Griff Rhys Jones, Mel Smith, Pamela Stephenson and Chris Langham (and ALL those brilliant writers behind the scenes).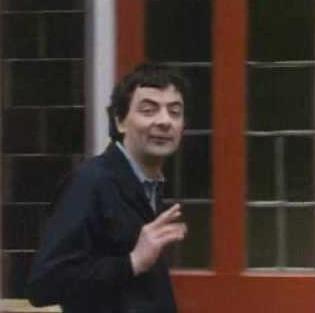 Obviously it was very clever, cerebral titting around, but I found it overwhelmingly exhilarating that they seemed to have so much freedom and fun.
The success of each sketch was all in the delivery. A man walking into a tree is a difficult gag to sell on paper, as Richard Curtis found when he tried to convince creator and producer John Lloyd.
And yet, thanks to Rowan Atkinson's ability to embody a dweeby, self-conscious man who spots the camera filming him (cue tree bump), this 16-second gag became one of the show's most iconic moments, leading to a further accident-prone follow up involving a man-hole.
Years later, I learned that the show arose from a desire to lay to rest the ghost of That Was The Week That Was and create a show that bridged the Post-War comedy, safe bet of the Two Ronnies and the surreal antics of the Pythons. The BBC yearned for something that reflected a society that felt a little more fractured and diverse.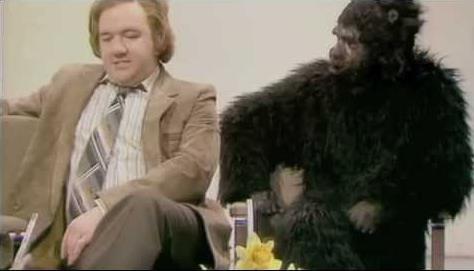 I'm just thankful it happened. It was gloriously anarchic - if punk rock were to be encapsulated in a TV format, then this would be it. It still makes my innards pang with that feeling of wanting to stick two fingers up to the world.
The show changed the way I viewed news and turned on its head how I saw televised comedy. I can't image my teenage years without it. Along with Echo & The Bunnymen and The Damned, it gave me life.
But I don't want to watch any of these sketches I so dearly loved again. I don't want it pointed out that perhaps on reflection some were in parts a bit trite, banal and platitudinous.
I just want to remember them ALL as funny, brilliantly powerful and uber clever - and all from that really cool gang that, back in 1979, I so desperately wanted to be a part of. To be honest, I probably still do.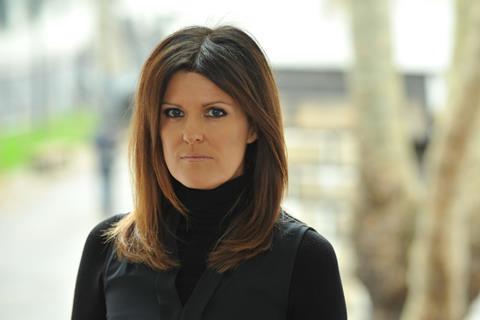 Tania Alexander is director of factual entertainment at Studio Lambert and the executive producer of Gogglebox