The Tina Goes Shopping and Ackley Bridge director on the 'weird and wonderful' 11pm shows of Channel 4's early days
Eleventh Hour
Channel 4, 1982 – 1988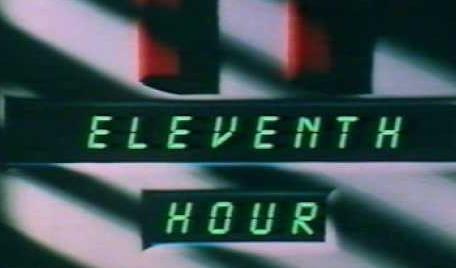 In 1952, when I was two, my parents moved from Buenos Aires to Montevideo.
We had no telephone - you had to queue for several years for a number - and no television, because my father feared that my little brother and myself would become couch potatoes.
My brother's friend Julito, son of the local barber, had one and they would race off and watch El Llanero Solitario - The Lone Ranger - at his house. I thought it was pathetic.
My friend Jenny Hyland's family had a TV, but we stuck to playing cowboys and Indians and smoking cheap cigarettes in the Mimosa tree at the bottom of her garden.
Her sister Elizabeth was always smooching on the couch in front of the TV and we found that disgusting. We never watched it once. I stuck to books.
When I was 14, we moved back to Buenos Aires. Neither my mother nor I had any friends so she made my dad buy a set.
Every day after lunch, we watched a vintage American movie - Bringing up Baby, North by Northwest, All about Eve - and occasionally a soap called Los Hermanos, in which terrible things happened all the time.
After a year at boarding school with no TV, I discovered art and boys and painted and wrote pretentious poems in my bedroom while my father became the only member of our family to become addicted to the box.
C4 was a game changer. I bought a colour set, riveted by programmes that seemed to be made by people like me.
I moved to Europe and then England and only bought a portable black and white set in 1977, when my 8 year-old son protested that he couldn't join in games based on TV shows he hadn't watched.
But when Channel 4 came on the scene in 1982, it was a game changer. I bought a colour set, riveted by programmes that seemed to be made by people like me.
In particular, my eyes were opened by six years of The Eleventh Hour strand of weird and wonderful shows at 11pm.
They were rough around the edges and it was like watching people struggling to make things, in order to say things and reflect realities about diverse communities and women like me who didn't live conventional lives.
Plus there was multicultural current affairs in The Bandung File, The Tube, Film Four, and a feminist series with a title sequence in which what appeared to be an embracing couple unraveled to reveal one woman…
There wasn't one show that shaped me - but all of it inspired me to believe "I could do that!" And so I did.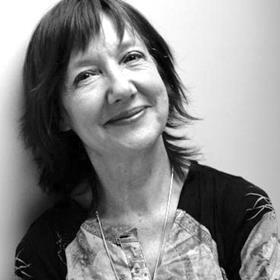 Penny Woolock is the executive director of The Forge's Channel 4 school drama Ackley Bridge