The swagger of India's 1980s players, set to Richie Benaud's droll commentary, sparked the Whisper Films chief executive's love of TV sport
Test Match Cricket
BBC1, 1980s and 1990s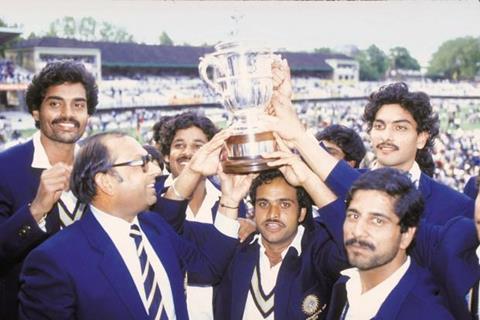 Soul Limbo by Booker T and the MGs: The theme tune for BBC Test Match Cricket in the 80s and 90s and the theme tune of my childhood.
As an Indian boy growing up in 80s and 90s Britain above mum and dad's shop, there was a distinct lack of Indian role models to look up to in UK culture.
Free time was spent helping with the business, causing mischief or - as my family had one television with only four channels - watching whatever my dad or older siblings had already selected on the TV. Luckily, Dad was an avid cricket fan and one day I joined him to watch a Test Match, India vs England, on the BBC.
Not one to usually sit still, my interest was piqued. It was one of the most compelling things I had ever seen.
Here were 11 aspirational Indian role models, who were exciting, talented, had a bit of swagger and almost seemed a bit anti-establishment in the way they came onto the field and took on the local heroes.
When broadcasters are now driven to attract greater BAME and younger audiences, it's notable that sport was already doing this 30 years ago.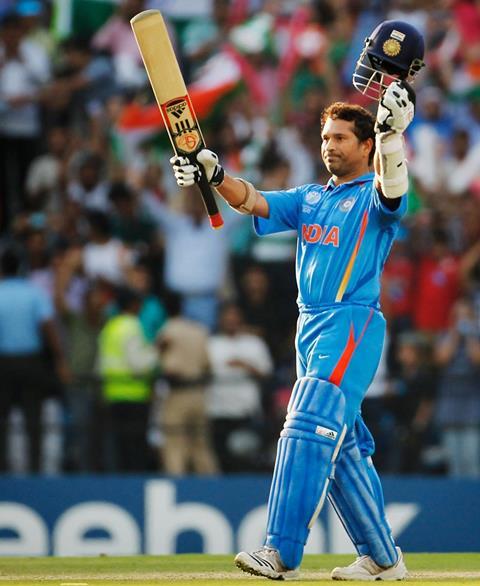 Sat in our small lounge as close to the TV as possible, I felt a connection and decided that, absolutely, that was where I wanted to be. From then on, every summer was spent watching endless Test Match Cricket coverage on the BBC and working on my game plan.
So how to get there? Aim high, of course. I played cricket 24/7 with lofty ambitions of becoming the next Sachin Tendulkar but, despite making it into the Middlesex U16 squad for one season, it became pretty obvious it wasn't going to happen.
The bar was lowered, slightly. Plan B was to get close by becoming part of the television crew that covered the sport and so, to the horror of my parents who had decided I would be an accountant or similar, I took a GCSE in TV Studies, before studying TV journalism at college and TV and radio at uni.
Now chief executive of Whisper Films, working on a range of top-flight sports – with my well-oiled, first-ever cricket bat, an SS-Jumbo, taking pride of place in my office - so much of what I absorbed and learned during those long summers has stayed with me.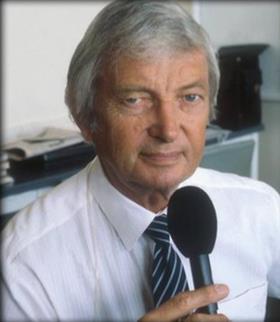 I loved listening to characters like Richie Beneaud [right], whose colourful commentary was unbelievably engaging and entertaining.
While so much has moved on in sports coverage - can you believe we watched from just one end of the ground until 1989? - sport remains one of the best ways to see aspirational BAME role models, doing what they do best.
At a time when broadcasters are now driven to attract greater BAME and younger audiences, it's notable that sport was already doing this 30 years ago.
And the best news? Cricket is set to return to the BBC in 2020. There's always a buzz in the office when the cricket is on; I cut titles for the BBC's World Cup coverage in 2007 to Soul Limbo.
Even when I hear that song today, I still get the same excited feeling as I did all those years ago.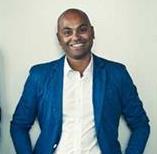 Sunil Patel is chief executive of Whisper Films