"We're coming at this from a position that stimulates debate and promotes healthy attitudes"
Distributor Passion Distribution
Producer Firecracker Films
Length 3 x 60 minutes
Broadcaster Channel 4 (UK)
Five mothers set out to produce a homemade porn film in Firecracker Films' three-part series for Channel 4, but the provocative title doesn't quite reveal all. The attention-grabbing set-up is a frame to discuss the nature of modern pornography and whether a more ethical version can be made.
"This is about finding a noisy, mischievous way to tackle a very serious subject," says Firecracker Films chief creative officer Jes Wilkins. "We're not coming at this from a prohibitionist or exhibitionist position, but one that stimulates debate and promotes healthy attitudes towards sex and relationships for the next generation."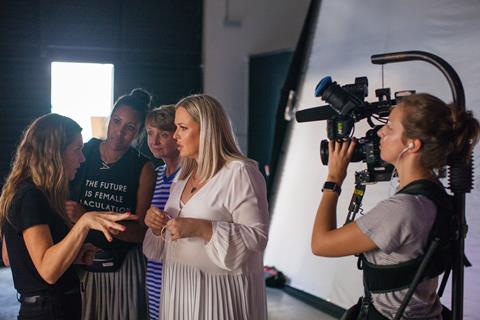 The mums in question, from London and the north-west, didn't know each other in advance and were chosen partly because they had teenage children, and partly because they each possessed a different skill they could apply to an adult film shoot – making use of their expertise as a stylist, a beautician and a photographer.
"At one end of the spectrum, one mum freely admits to watching porn on her own and with her husband, and at the other end, we have a kind of militant feminist Christian who had never seen porn in her life," says Wilkins.
The experience of the other three mums was also very limited – one even vomited when faced with too much bodily fluid on set. This, explains Wilkins, is the point.
"Porn used to be hidden away on the top shelf, but now it's all over the internet, and on children's tablets and smartphones," he says.
"It's largely unregulated, often completely free and not age-verified. In addition, the content is often violent, abusive and degrading to women, and some of it promotes unrealistic and often damaging views about sex – all things that worry a parent".
"The challenge we set ourselves was whether there can be such a thing as good porn. If parents cannot prevent their kids from seeing this material, can they help to produce a film that not only works as pornography but represents sex in a better way?"
Social experiment
The mums are seen researching and discussing pertinent topics such as consensual and safe sex, communication, body diversity and normal bedroom behaviour.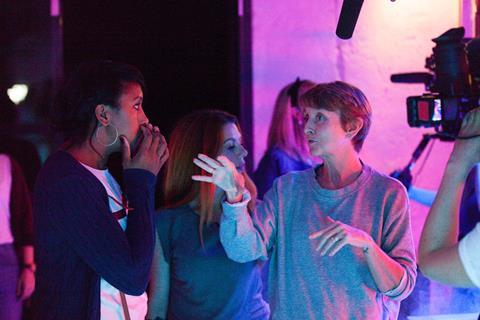 With the help of industry experts, they write, cast, direct and edit a porn film, putting all their energy into creating an ethical movie with high production values. The production builds to a final screening for an invited audience that includes their 18-year-old offspring.
Filming the mums shooting a porn film was an enormous challenge for Firecracker Films. "It's a social experiment wrapped in a documentary," says Nick Tanner, head of sales and co-productions at Passion Distribution, holder of the international rights.
"We could have made a Dispatches or Panorama about the porn industry, but we've tackled the issue just as thoroughly in an entertaining way that reaches a wide audience.
"There is a lot of buzz around this title. It's a highly adaptable format that some broadcasters are already keen to localise."